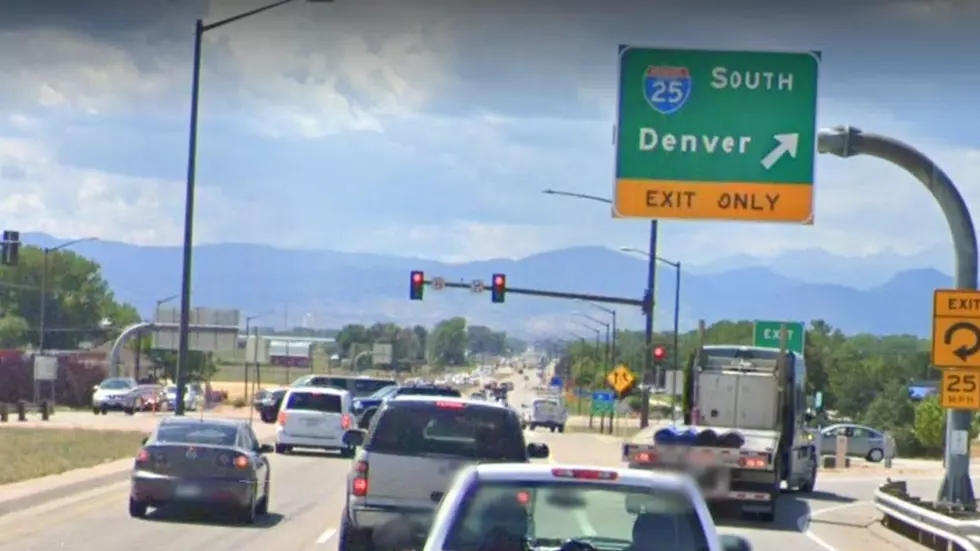 Long Nights: I-25 & Highway 34 Full Shutdowns Planned Jan 12 & 13
Google Maps
There's going to come a day when we all look back at this mayhem and chuckle. Until that day, brace yourself for some 'highway headaches.'
If your travels at night include the the I-25 and Highway 34 interchange, brace yourself. Colorado Department of Transportation, as part of the big I-25 North Project, are going to be installing some bridge girders with the 'overnight' hours.
The second portion of a brand new bridge on Highway 34 as it goes over the interstate is going in and I, for one, can't wait. Let's get to the nighttime detours happening from 9 p.m. on January 12 until 5 a.m. on January 13, and again on January 13 at 9 p.m. until 5 a.m. on January 14.
The 'Not So Bad' I-25 Detours
Northbound and southbound I-25 travelers will be taken off the interstate with the exit ramps for Highway 34, and then across 34 to the entrance ramps for I-25.  More of just a slowdown then an actual detour.
The 'Oh, Boy' Highway 34 Detours
Travelers wishing to go westbound on Highway 34 will be detoured onto I-25 to go north the the Crossroads Boulevard exit to come back south to the Highway 34 exit.
Travelers wishing to go eastbound on Highway 34 will be detoured onto I-25 to head south to the Highway 402 exit, to come north again on I-25 to the Highway 34 exit.
Those east and westbound detours will definitely be adding time to your commutes those nights, so be sure to plan ahead.
On the bright side, when all this is done, sometime in 2023, at this interchange we'll have a beautiful new bridge over I-25 with new onramps and exits, and one more lane in each direction; and I-25 will have been widened with that toll lane that's coming in.
Get more on the project from CDOT HERE.
5 Most Dangerous Intersections in Fort Collins
Love is in the Air in Loveland - and Mail - for 2022
Loveland is called 'The Sweetheart City' for good reason: It's famous for its Valentine re-mailing program and how the city celebrates love. The 2022 celebration plans hit you right in the heart.