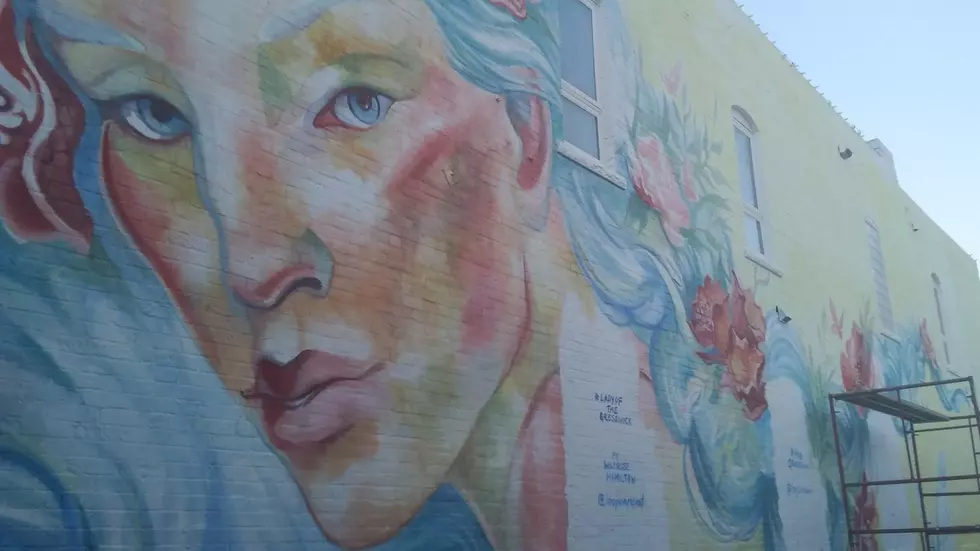 Local Artists Will Add 2 New Murals to Downtown Loveland
Dave Jensen, TSM
The city of Loveland recently hosted an open call to Loveland artists or artists with significant ties to the community. Eight artists submitted eleven conceptual designs.
Artists were strongly encouraged to propose mural designs that would invite passersby to stop and photograph themselves and/or their friends interacting with the mural.
In March, two lucky artists were approved by the City of Loveland Art in Public Places to turn their 'concepts' into reality.
The BEET Education Center Mural
Artist: Jennie (JC) Milner
Location: 201 East Fifth Street
A jury comprised of Visual Arts Commission members, Cultural Services staff, and Loveland residents awarded the mural artwork commission to Beettown by Jennie (JC) Milner. Milner's design is a whimsical interpretation of the history, character, and critters that create the pulse of downtown Loveland.
"This is a full scale mural about bees, beets, and the heartbeat of downtown life. The river that runs through this town is full of live and we recreate all around it. The beat of this town is at home, on the river, and in our culture and history," explains Milner.
Artwork: A Celebration of Music
Location: 330 East Fourth Street
Property Owners:  Veronica and Ed Roth
The Visual Arts Commission approved a $3,646 mural grant to artist Morgan Gray to begin painting A Celebration of Music, on the alley wall of Downtown Sound, located at 330 East Fourth Street.
Gray is an employee of Downtown Sound and sought permission from the property owners and then applied to the Loveland Art in Public Places Program and the Loveland Downtown Partnership for grant monies. She is currently raising funds to cover the additional cost of the project.
The mural will be completed in three phases.
Phase 1 is approximately 25 feet in length and features a jazz band painted in blues, greens, and purples. The painting process on phase 1 is slated to begin in early June.
Phases 2 and 3 will continue the musical celebration theme in yellows, oranges, and reds.
Phase 2 is expected to be painted at the end of summer/fall 2020 and phase 3 is expected to follow in the spring of 2021.
This three-phase mural will ultimately span 90 feet in length.
"This project means the world to me. Celebration of Music is about honoring all the local musicians who dedicate their lives to performing, playing, and entertaining us. No city would be complete without these amazing people. By the end of the project, there will be 3 different types of music groups displayed on the wall," communicated Morgan.
If you would like to help Gray reach her goal please visit her Go Fund Me page.
Enter your number to get our free mobile app
Denver Street Art: 50 Murals From The Mile High City