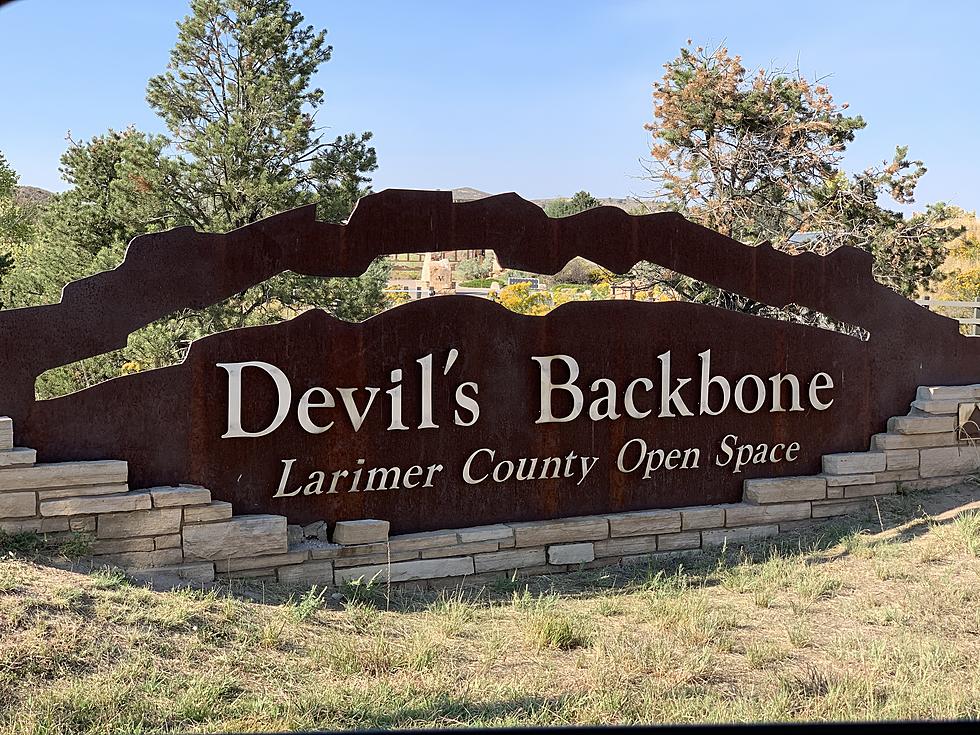 Larimer County Looking At Possible Devil's Backbone Entry Fee
AJ Battalio/TSM
The great outdoors are getting more packed every year and with that comes ways to curb overcrowding and ways to make a few extra bucks...as in entry fees. Larimer County is in the process of reviewing the possibility of adding an entry fee to the south entrance of Devil's Backbone along with fee increases in other areas.
According to the Loveland Reporter Herald, the Larimer County commissioners have discussed potential fee increases at county-managed outdoor spaces and the creation of a day-use fee for Devil's Backbone Open Space...a place that I absolutely love.
There 13 outdoor recreation spaces owned by the county's natural resources department, six do not require an entrance fee, including Devil's Backbone.
Carter Lake along with Flatiron and Pinewood reservoirs west of Loveland, Horsetooth Reservoir, Horsetooth Mountain Open Space and Ramsay-Shockey Open Space west of Fort Collins and Hermit Park Open Space near Estes Park each have an entrance fee of $9 per vehicle.
The department is now seeking about a 10% increase in fees which in the grand scheme of things wouldn't be THAT much more to pay to enjoy the incredibly awesome outdoors around us but still, when we're all trying to stick to a tight budget, every dollar counts.
The daily increase would go from $9 to $10 and the increases would also affect annual passes, which would change from $90 to $100 a year for county residents and $120 to $130 for nonresidents.
No official or final decisions have been made about the possible increases but this is just something that could be coming sooner than later...so be prepared.
TripAdvisor's Top 10 Rated Restaurants In Loveland