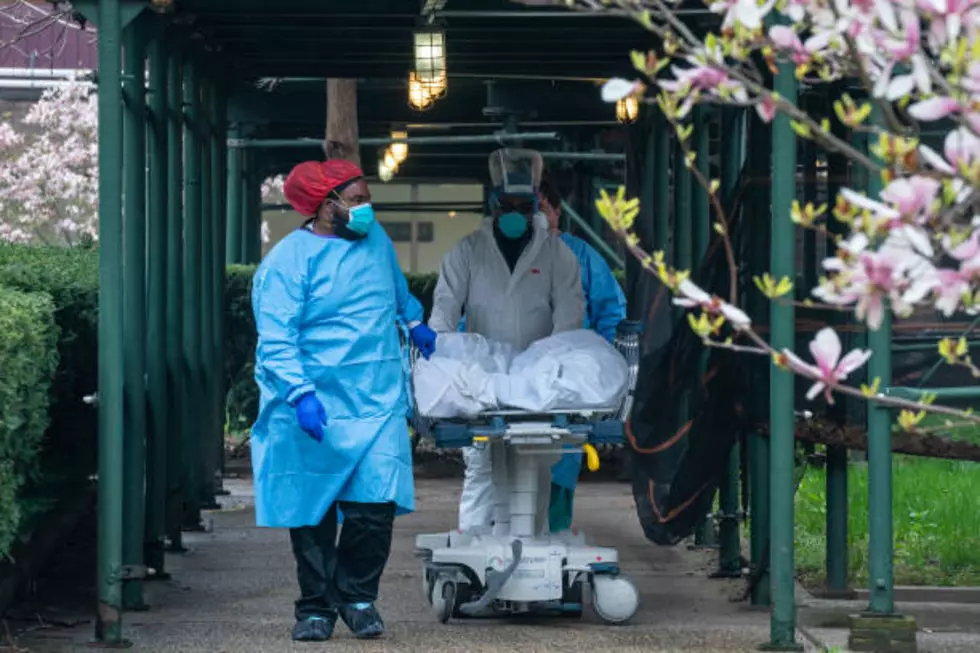 Larimer County Exceeds 10 COVID-19 Deaths For February
Getty Images
The NoCo Virus Tracker articles are made possible by our partners, the Keep NoCo Open campaign that reminds citizens to wear a mask, wash your hands, physically distance and support local as Northern Colorado recovers from the COVID-19 pandemic.
Larimer County has officially surpassed 10 COVID-19 deaths for the month of February.
On Sunday, the Larimer County Department of Health reported one new death, bringing the county's total of deaths to 11 since February 1.
Including the 11 deaths from this month, Larimer County has now reported 216 deaths since the beginning of the pandemic.
December still remains the deadliest month of the pandemic, accounting for 78 of the 216 deaths in Larimer County; last month, the county reported 49 deaths.
The most recent death is an 83-year-old Fort Collins woman, who died on Thursday (Feb. 11). Ten of the Larimer County residents who died in February lived in Fort Collins, while one 77-year-old man lived in Loveland.
As of Monday (Feb. 15), there have been a total of 18.681 cases of COVID-19 in Larimer County since last March.
The county's overall risk rating was high on Monday morning with 256 cases per 100,000 residents over the past two weeks and a positivity rating of 4.3%. There are 28 patients currently being treated at Larimer County hospitals for the novel coronavirus.
For the latest information regarding COVID-19 in Larimer County, visit larimer.org/coronavirus.
Keep NoCo Open