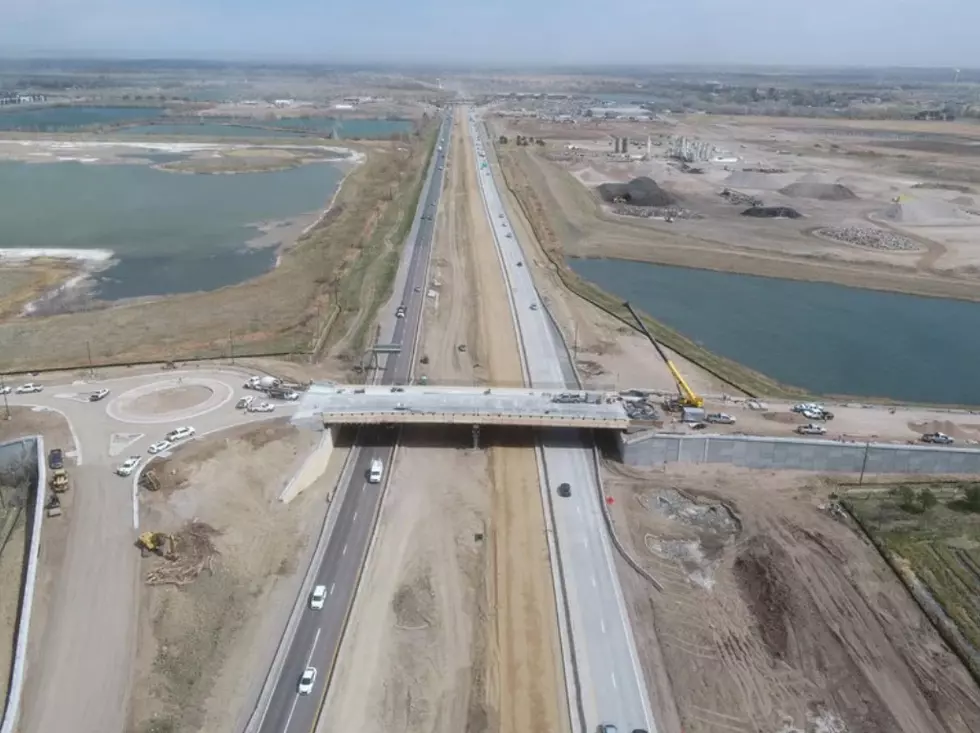 Kechter Road Bridge Over I-25 Set To Reopen This Week
Colorado Department of Transportation (CDOT)
After seven months of construction, the Kechter Road bridge over Interstate 25 is finally set to reopen this week.
According to a recent news release via the Colorado Department of Transportation, the Kechter Road bridge - which has been a part of a massive, ongoing construction project along I-25 - will reopen this Wednesday, May 18.
After months of detours, Wednesday's reopening of the bridge is expected to draw sighs of relief from drivers who have been using Harmony Road and Colorado Highway 392 to cross over the highway.
"The bridge, closed for the past seven months for reconstruction, will not only alleviate congestion on these other two interstate crossings, but it is more resilient to flooding, provides multimodal options, and offers an alternate northbound and southbound route parallel to I-25 and another route to get to CO 392 rather than I-25", a May 13 news release from CDOT reads. 
The bridge reconstruction project is part of the Colorado Department of Transportation's North I-25 Express Lanes project which spans from Berthoud to Fort Collins.
The New Kechter Road Bridge - What's Changed?
According to CDOT, the new bridge is a little higher than the old one, enabling crews to raise the elevation of I-25 and add two new bridges south of Kechter Road spanning the floodplain to allow the next 100-year flood event to pass without affecting I-25.
In addition, the new bridge also features sidewalks, pedestrian crossings, and bike lanes in both directions, as well as a roundabout that connects West Frontage Road to Kechter Road just west of I-25, providing a safer intersection for all users than what had previously existed.
For the most current information regarding travel updates along I-25 in the midst of ongoing construction, visit codot.gov/projects/north-i-25.
5 Most Dangerous Intersections in Fort Collins
Crash data compiled by the city has declared these intersections as the worst in Fort Collins. Check them out: do you agree with the data?
The 10 Happiest Places In Colorado