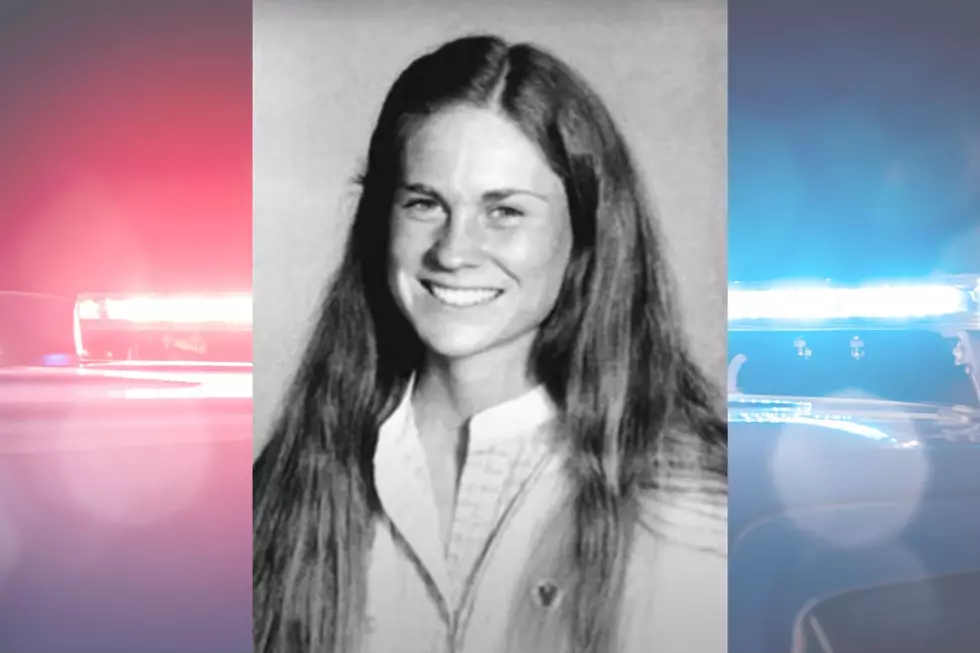 The Horrific Story of a Colorado State University Alum's 1984 Abduction
Canva, The Twin Files // YouTube
Colorado State University boasts an impressive group of alumni — including champion biathlete and veterinarian Kari Swenson.
According to TheCinemaholic, Swenson graduated from CSU in 1990, six years after surviving a horrific abduction. Here's what happened.
Meet Kari Swenson
TheCinemaholic reports that Swenson, born in 1961, grew up enjoying the outdoors of Montana. She developed a passion for the sport of biathlon, a combination of cross-country skiing and rifle shooting.
Her passion landed her a spot on the U.S. women's team, and she ended up placing fifth at the Biathlon World Championship in 1984. After her victory, she went to spend the summer working and training at a ranch in Big Sky.
But then, her life took a dark turn.
The Kidnapping of Kari Swenson
According to ESPN's 30 for 30 podcast, Swenson left the ranch to go for a run on a nearby mountain trail on July 15, 1984. Halfway through her run, she came across two men — one young and one old — blocking her path.
She was attempting to go around them when the older man grabbed her.
"The old man told me that they wanted to take me into the mountains and keep me for a while to see if I liked living in the mountains with them," Swenson told ESPN's Bonnie Ford. "I thought they were gonna rape and kill me."
The men, who Swenson learned were father and son, took her deeper into the woods, set up camping in a clearing, and chained her to a tree. The father, who had a gun, told Swenson he would kill anyone who tried to rescue her.
Kari Swenson's Harrowing Rescue
Shortly after her disappearance, Swenson's ranch coworkers and family began searching for her. In the early hours of July 16, two of the workers happened upon the clearing where she was.
Swenson began screaming for her coworkers to stay away, but it was too late. The son shot her in the chest, while the father struck one of the workers, killing him.
Thankfully, rescuers were able to airlift Swenson out of the woods and take her to an area hospital. After months of recovery, she returned to biathlon training in the fall of 1984.
Who Abducted Kari Swenson?
The Guardian reports that Swenson's kidnappers were the self-proclaimed "mountain men" Don and Dan Nichols.
Following the abduction, they hid in the mountains for five months before authorities arrested them. Don, the father, was granted parole from his 85-year sentence in 2017, while Dan, the son, was released from prison in 1991.
Despite their disturbing crimes, ESPN notes many still romanticize the pair as the idealistic mountain men — something that perturbs the Swenson family greatly.
Where is Kari Swenson today?
Though she still has shrapnel from the gunshot in her chest, Swenson went on to win more biathlon competitions.
According to The Spokesman-Review, after graduating from CSU, she opened a veterinary practice in Steamboat Springs before moving back to Montana.
TheCinemaholic notes that Swenson is currently a veterinarian in Bozeman and coaching future biathletes.
---
Learn more about Colorado State University's notable female alumni in the gallery below.
5 Notable Females You Didn't Know Went to CSU
Northern Colorado's Most Puzzling Cold Cases
These cases are cold, meaning they are no longer being actively pursued due to a lack of evidence. However, that doesn't mean they are unsolvable — it's always possible that someone knows something. While each case poses a frustrating mystery, here are the 10 most puzzling cold cases in Northern Colorado.