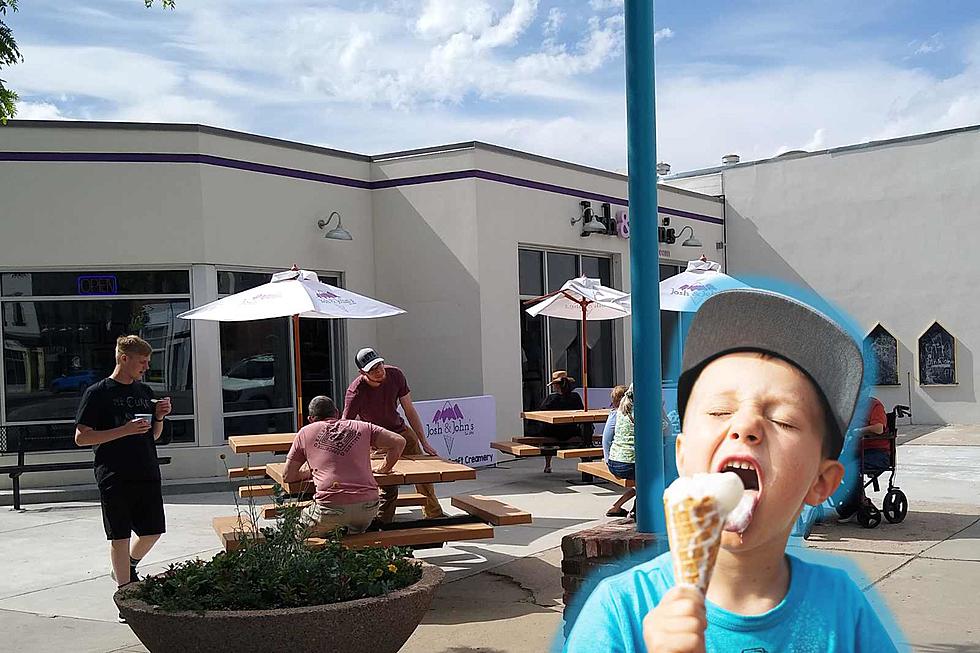 Scoop: New Ice Cream Shop Opens on Great Corner in Loveland, Colorado
TSM/Dave Jensen, Canva.com
Date nights and days out with the family just landed one more thing to do in Downtown Loveland, with a new "Scoop Shop" opening up. They found a great location to open up their 5th spot, all within the Centennial State.
A spot in Loveland that was home to a saloon for many years, is now the latest place to find a Colorado-based ice cream shop. It's not big, but you don't have to be when you have big flavors and big fun.
Those who live in Fort Collins may have heard of Josh & John's Ice Cream, as they have a location at Jessup Farm. Their fifth, and latest, "Scoop Shop" is in Downtown Loveland at the corner of Cleveland and 5th Street.
It was announced in early 2023, that Josh & John's would be coming to this great corner in Loveland, where Studio 501 was for a long time. At one point, there was talk of a barbecue and Blues joint coming to this corner, but that never came to be. Ice cream is a great business for not only this corner but for Downtown Loveland.
Based out of Colorado Springs, Josh & John's is the first ice cream purveyor to bring New England-style ice cream to Colorado and the first in the entire U.S.A. to use their custom churns derived from White Mountain churns from long ago. These churns create hand-made ice creams just like those hand cranks used, only using today's technologies.
I stopped in at the new Loveland Scoop shop on their opening weekend, Memorial Day Weekend, 2023.  I was definitely not the only one who wanted to check the place out.
One of the many fun and cool things about Josh & John's is that they make their waffle cones there at the shop, in front of everyone. It's a neat little gizmo.
Inside the scoop shop, you'll find a great little "ice cream parlor" sitting area that looks out onto 5th Street and Cleveland. If you look closely, you can see the benches outside along the windows.
Outside is where you'll find a lot of seating; great for "people watching" while you enjoy your treats.
WHAT'S WITH THAT BIG BLUE EMPTY SIGN?
That sign has been there, forever; though, it has not always been blue. It wasn't blue until Josh & John's came in. The sign used to say "Sennett Realty." which was at that corner way back in the 1970s and 1980s. It's uncertain why the sign hasn't been removed; hopefully, Josh & John's will use it.
ONE THING TO KEEP IN MIND ABOUT JOSH & JOHN'S IN LOVELAND
You have to watch your step walking in, as you need to step up into the shop. I nearly tripped the two times I entered the shop.
MORE Loveland: 23 Things Lovelanders Want to See in 2023
The people of The Sweetheart City have more than a few things that they'd like to see happen to the city in 2023. Do you agree with what they're hoping for?
MORE Loveland Fun: When a Cornhole Tossing Record Was Set in Loveland
Luke Lorick, the Tailgating Champion, se the record for World's Longest Backward Cornhole Toss on June 18, 2022 in Downtown Loveland.