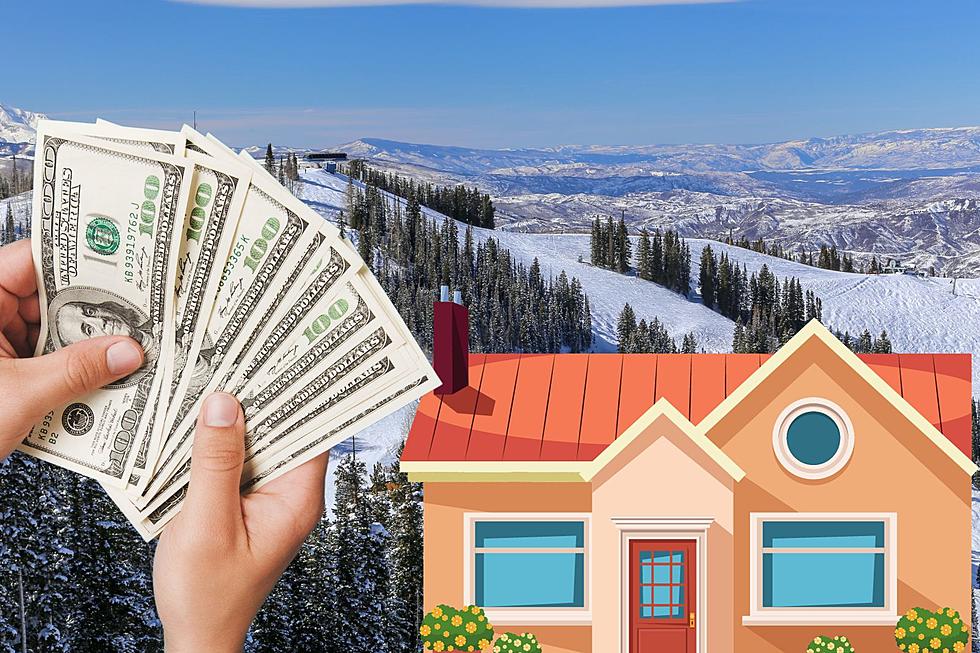 WOW: It Costs $3 Million For An Average Home in This Colorado City
Canva
Housing costs are rising quickly in Colorado. According to Zillow, the average Colorado home price is $537,600. That is just under $100,000 compared to the rest of the country.
Of course, some cities and towns in Colorado are cheaper than others.
I am currently searching to buy a home in Northern Colorado, and it is crazy to see how diverse the market can be. Comparing homes in Fort Collins and Ault is jaw-dropping.
One Colorado City Is Six Times More Expensive Than Fort Collins, Colorado
According to Hashtag Colorado Life, the most expensive city to own a home in Colorado is Aspen by a landslide.
The average home in Aspen is $3.03 million. Want to hear something even more surprising? The median rent price is $8,250 a month.
The average size home in Colorado is 2,126 square feet.
It is important to note that most people in Aspen aren't locals. Of course, there are some, but if you walk the streets of Aspen, you will quickly realize that it is filled with tourists.
Many celebrities own property in Aspen. For example, Yellowstone star Kevin Costner bought 160 acres of land in Aspen in 2000.
RELATED: See Inside 'Yellowstone' Star Kevin Costner's Spectacular Real-Life Ranch
Here Are Three Things You Could Buy For One Month of Rent in Aspen
Brand new iPhones for a family of four.
A year tuition at Aimes Community College in Greeley.
4.5 ounces of gold.
Top 3 Most Expensive Cities to Own A Home in Colorado
Here are the top three according to Hashtag Colorado Life.
3 - Telluride, Colorado
2 - Vail, Colorado
1 - Aspen, Colorado
Source: Hashtag Colorado Life
14 of the 22 Most Expensive Houses on the Market in Colorado Can Be Found in Aspen
I know, it's hard to believe, but if you search real estate in Colorado you'll discover 14 of the 22 most expensive houses currently on the market can be found in Aspen. Imagine that. Here they are, in no particular order, for you to tour.
Record-Breaking House Listed For Sale in Aspen, Colorado, for $105 Million
Combined, the two properties are selling for an astounding $105 million in Aspen, Colorado. Here's a photo tour.