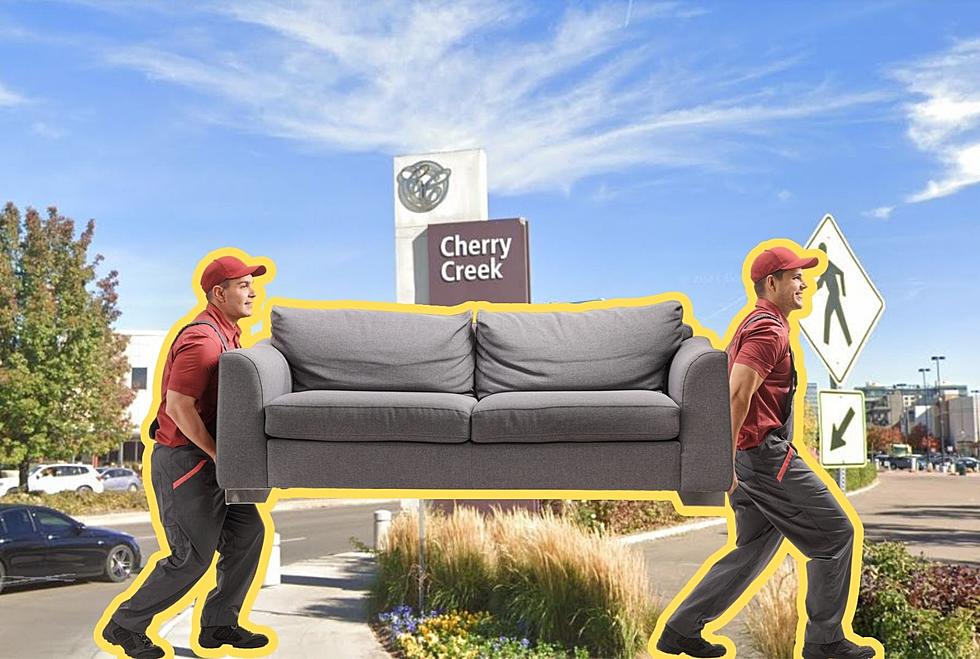 Iconic 'Friends' TV Show's Couch Coming to Colorado
Getty Images / Google Maps / ThinkStock
An immersive experience featuring numerous props and sets from the popular '90s TV show 'Friends' will be coming to Colorado this summer.
What is Colorado's 'Friends Experience?'
Appropriately known as the 'Friends Experience,' the immersive experience is dedicated to the wildly popular '90s TV show with sets and props from the iconic sitcom.
Some of the things 'Friends' fans will get to experience include checking out replica sets of famous places from the show like the Central Perk coffee shop, the water fountain and orange couch from the show's opening credits, as well as the kitchen in Monica's apartment which was home to countless storylines for the show.
Where Will Colorado's 'Friends Experience' Be?
The 'Friends Experience' will be in Colorado at the Cherry Creek West shopping center in Denver, Colorado from June 16th to September 5th, 2022. The Cherry Creek shopping center is located at 2500 E. 1st Avenue in the Cherry Creek neighborhood south of Denver.
How Do I Get Tickets to Colorado's 'Friends Experience?'
Tickets to the 'Friends Experience' go on sale next Tuesday, March 29th, 2022 at 10 a.m. at The Friends Experience's website. The tickets will carry a price tag of around $32 for adults and specially priced tickets to the experience will be available for seniors, children, students, and military personnel.
While this Friends experience will be a new thing for the Centennial State, the exhibit has previously taken place elsewhere in places like Phoenix, New York City, Boston, Chicago, and others, and it has been said that the experience takes close to an hour to get through.
18 Non-Restaurant Businesses Grand Junction Wants
According to you, these 18 non-restaurant businesses are what Grand Junction wants the most.
Now & Then: See the Grand Valley Transform from 2008 to 2021
See the Grand Valley transform over the years with several 'then and now' comparisons that show the many cool updates that have occurred over the past decade.
Grand Junction to Moab: Scenic Route
The scenic route to Moab, Utah from Grand Junction is a beautiful drive along the Colorado River featuring beautiful red rock walls and various rock formations. It's especially gorgeous if you make the drive in the summer when the trees are green. Here's a look at an early spring drive to Moab going the scenic "back way."