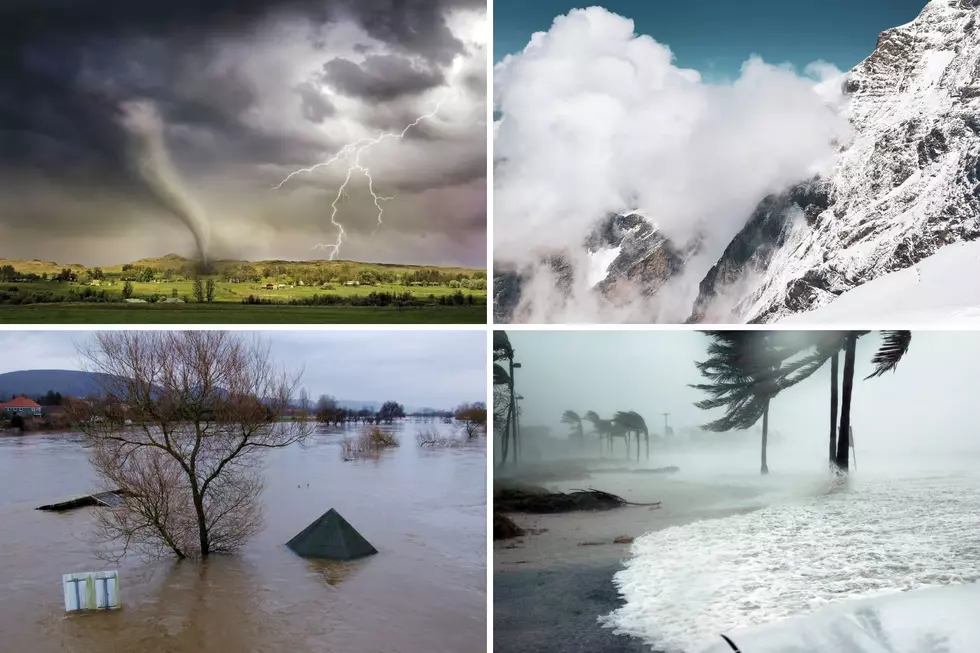 How Does Colorado Rank When it Comes to Natural Disasters?
Canva/Unsplash
Thousands of people in Florida and all along the east coast are bracing for Hurricane Ian to make landfall, and while Coloradans can't relate to dealing with this kind of natural disaster, the Centennial state certainly sees its own share of weather-caused catastrophes.
Natural disasters can occur seasonally and without warning, but how does Colorado compare to other states around the country when it comes to being at risk of natural disasters?
According to the insurance website, ValuePenguin.com, Colorado lands at No. 5 on the list, in terms of having to endure these types of situations. Based on their findings, which they gathered in 2020, the average annual household spending on natural disasters is $220. The state itself incurs approximately $464 million dollars annually on property damage caused by natural disasters and weather-related phenomena.
Colorado's costliest year was 2017, mostly due to the largest hailstorm in state history. On May 8 of that year, baseball-sized hail hit the west Denver area, causing $2.3 billion dollars in home and automobile damage.
Other types of natural disasters that the Mile High State is prone to are avalanches, blizzards, extreme drought, ice storms, tornados, wildfires, landslides, floods, and even the occasional earthquake. Between 1953 and 2019, Colorado declared 83 major disasters, of which were predominantly floods and wildfires. On average, 5,618 wildfires are reported in Colorado each year. One of the costliest floods occurred in September 2013 and resulted in the state having to pay over $2 billion in damages. Colorado's diverse landscape gives way for all of these severe and natural events to take place.
These kinds of hazards are all equally scary and disruptive. The financial impact can vary, depending on the amount of damage caused during the event.
Besides the hailstorm of 2008, some of the most expensive weather-related events to happen throughout Colorado's history were the 1884 avalanche in Woodstock, the 2008 Windsor tornado, the 2011 earthquake, the floods of 2013, and the Hayman Fire in Pike National Forest in 2022.
LOOK: The most expensive weather and climate disasters in recent decades
Stacker
ranked the most expensive climate disasters by the billions since 1980 by the total cost of all damages, adjusted for inflation, based on
2021 data from the National Oceanic and Atmospheric Administration (NOAA)
. The list starts with Hurricane Sally, which caused $7.3 billion in damages in 2020, and ends with a devastating 2005 hurricane that caused $170 billion in damage and killed at least 1,833 people. Keep reading to discover the 50 of the most expensive climate disasters in recent decades in the U.S.