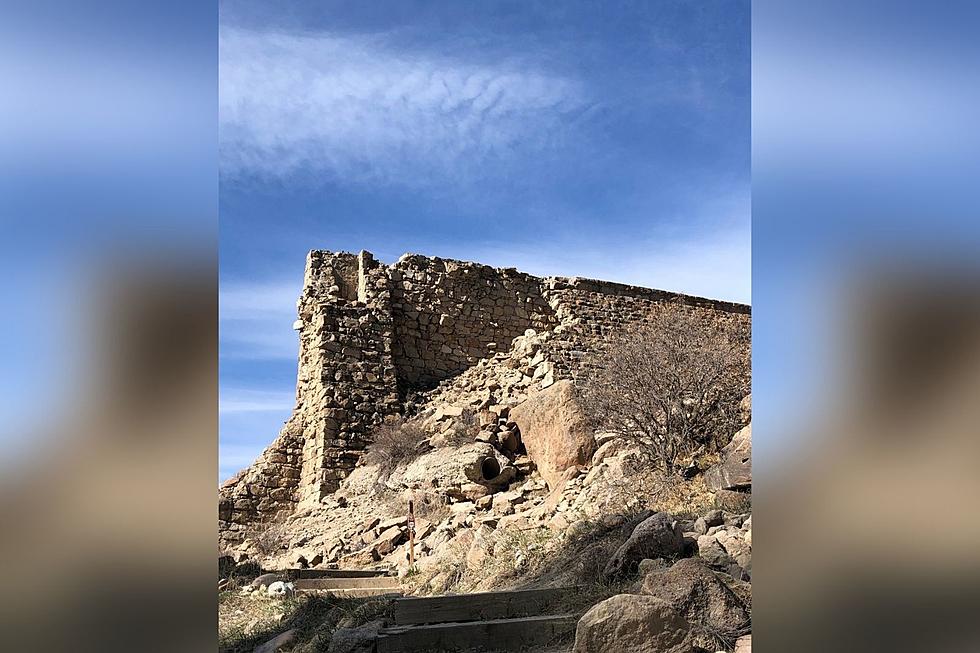 Hike to the Former Dam that Caused the 1933 Cherry Creek Flood
Kelsey Nistel/TSM
There are multiple sites throughout Colorado that give people who are living in current times a peek into the Centennial State's historic past.
One of those places is the Castlewood Dam, which can be found in Castlewood Canyon State Park in Franktown. The crumbling stone ruins help to paint a picture of a scary scenario that occurred during the middle of the night approximately 88 years ago.
Around 1 a.m. on August 3, 1933, torrential rains caused the Castlewood Dam to collapse. As a result, water surged into the surrounding rural farmlands and then flowed furiously into the streets of Denver. It's hard to imagine, but the break in the dam sent a 15-foot wave of water flooding into the city.
This video from the Denver Public Library shows just how powerful the floodwaters were, as they made their way into Denver. Onlookers watched from higher grounds as the Cherry Creek flood washed away buildings and homes in one fell swoop. It's reported that nearly one and one-half billion gallons of water passed through Denver in a six-hour time frame.
Originally built in 1890, documents discussing the dam's downfall note that the stone structure did display some cracking and signs of leakage early on.
Following the flood, a team of 2,500 men assisted in cleaning up the aftermath, which included destroyed bridges, flooded basements, plus downed phone and power lines. In total, it caused around $20M worth of damages.
The Cherry Creek Flood tragically resulted in two deaths. An 83-year-old man drowned while trying to save his belongings in his home and a 24-year-old Kansas woman also died while riding her horse near the raging floodwaters.
If you want to visit the historical site nowadays, it's recommended to enter the park from the west side. Then, it's a fairly short hike to the dam ruins with options to keep going all the way around it. Day passes are $10 or $80 for an annual pass.
RELATED: 5 Hikes that are Perfect for History Buffs
Explore the Paint Mines of Colorado
The Paint Mines Interpretive Park is such a unique place to see.