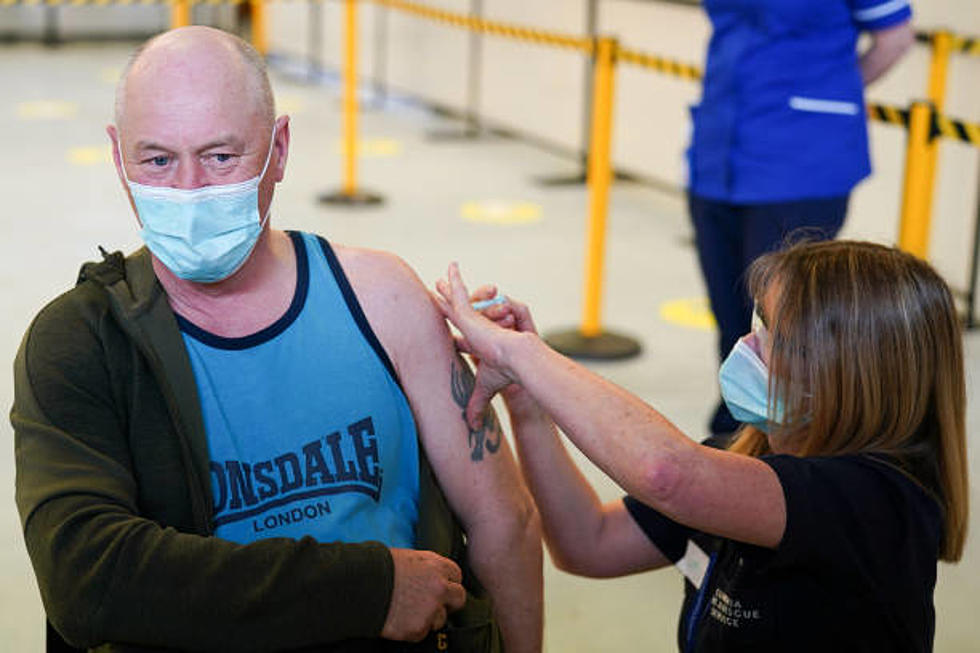 Here's How to Check Your Colorado Vaccine Lottery Status
Getty Images
If you have gotten the COVID-19 vaccine in Colorado, you are automatically in the running to be one of five one million dollar winners. The program, Colorado Comeback Cash, offers the incentive of one million dollars to Coloradans to be vaccinated with at least one dose of the COVID-19 vaccine. The first of five one million dollar drawings in on June 4.
All entries into the Colorado Comeback Program are automatic upon receiving the first dose of the vaccine. However, if you would like to check and see if you are up to date when it comes to your vaccination records, you can do so HERE.
If you have not been vaccinated against the COVID-19 virus yet, there is still time. To be qualified for the June 4 drawing, you would need to receive your first dose of the vaccine on Thursday, June 3 by 11:59 p.m.
To be eligible you must:
Be a Colorado resident.
At least 18 years old.
Received at least one dose of the Pfizer or Moderna vaccine or one single dose of the Johnson & Johnson vaccine.
Signed and submitted all required documentation and releases as part of the claims process.
Drawings for Coloradans to win one million dollars through the Colorado Comeback Program will be on June 4, June 11, June 18, June 25, and July 7.
Source: KDVR
The NoCo Virus Tracker articles are made possible by our partners, the Keep NoCo Open campaign that reminds citizens to wear a mask, wash your hands, physically distance and support local as Northern Colorado recovers from the COVID-19 pandemic.
Keep NoCo Open