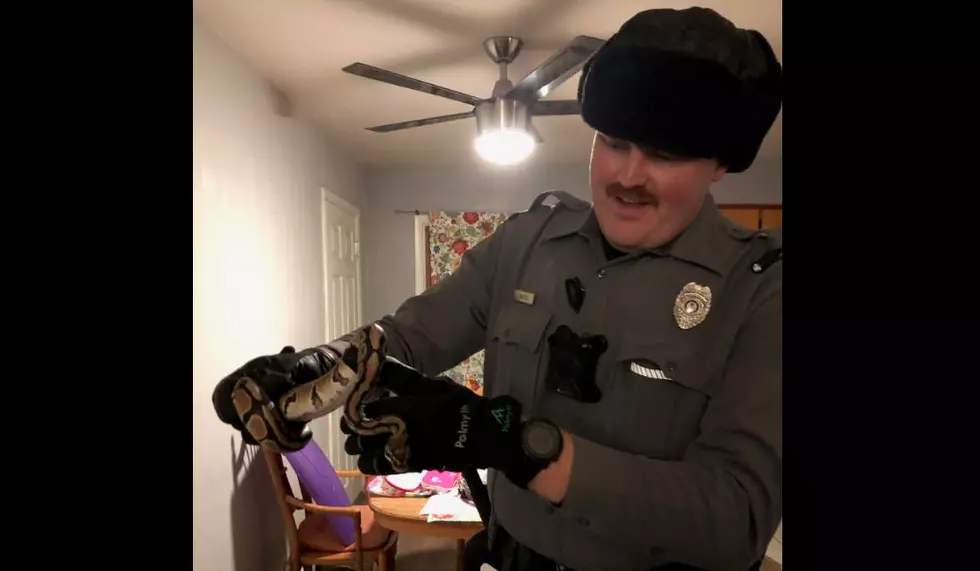 Greeley Police Help Remove Snake That Slithered Into Home
Greeley Police Department on Facebook
This is definitely not the way you want to end your 2020.
Greeley Police responded to a somewhat unusual call on Wednesday morning, December 16: A small snake slithered into a Greeley home and the owner didn't know what to do. In all fairness, I probably would have burned my home down.
Officer Beckle was able to grab the snake, and, according to the Facebook post by Greeley police, "we cited the snake and educated him on breaking into homes."
Commenters seemed more preoccupied with Officer Beckle's hat rather than the snake, but what can you do? A fashion statement is a statement, after all. See the post for yourself right here:
Enter your number to get our free mobile app
LOOK: See what Christmas was like the year you were born