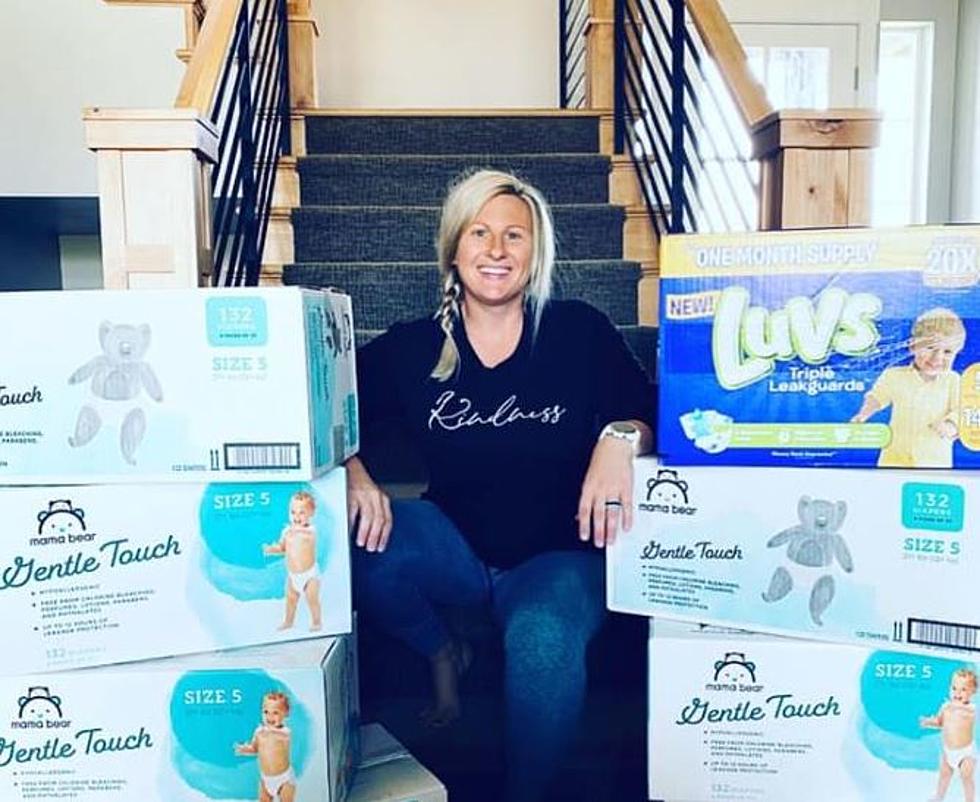 Grace Upon Grace Project Provides Essential Products to Underserved Families
Grace Upon Grace Project Facebook
Many women don't have to think twice about picking up diapers or pads at the store. These products may even seem insignificant, but for those who can't access them — they are.
This is what inspired Emily Jorgensen to start the Grace Upon Grace Project, a Northern Colorado non-profit that provides underserved families with diapers, wipes and period products in order to help them live and grow with grace and dignity.
"It was something that I felt was really important to put out into the community and make sure that...[people's] basic needs are met with diapers, wipes and period products," said Jorgensen in our "Tuned In to NoCo" interview. "We are currently serving about 60 individuals for diapers and wipes...and period products, we serve probably close to 20 individuals every month."
Product donations help the organization get these essentials to families in need. The non-profit also encourages the public to create Period Kits, which contain 12 tampons, six pads and six liners (or about one month's supply) that are given to those experiencing poverty.
Considering the importance of these products — childcare facilities require parents to bring diapers and wipes, while a lack of period products can prevent individuals from attending work or school — it's no surprise that the organization is making a big impact on the Northern Colorado community.
"We have definitely connected with some families that have been so incredibly appreciative of our support. This need is there," said Jorgensen. "I just want to say thank you to, obviously, our Northern Colorado community because without our volunteers and our leaders and that community support, we would not be able to do what we're doing. That's really special to us that we have this privilege to give back to the community."
Families can register to receive products here. 
Learn more about the Grace Upon Grace Project by listening to the full "Tuned In to NoCo" interview with Emily Jorgensen below.
2020-2021 Teacher Tuesday Winners