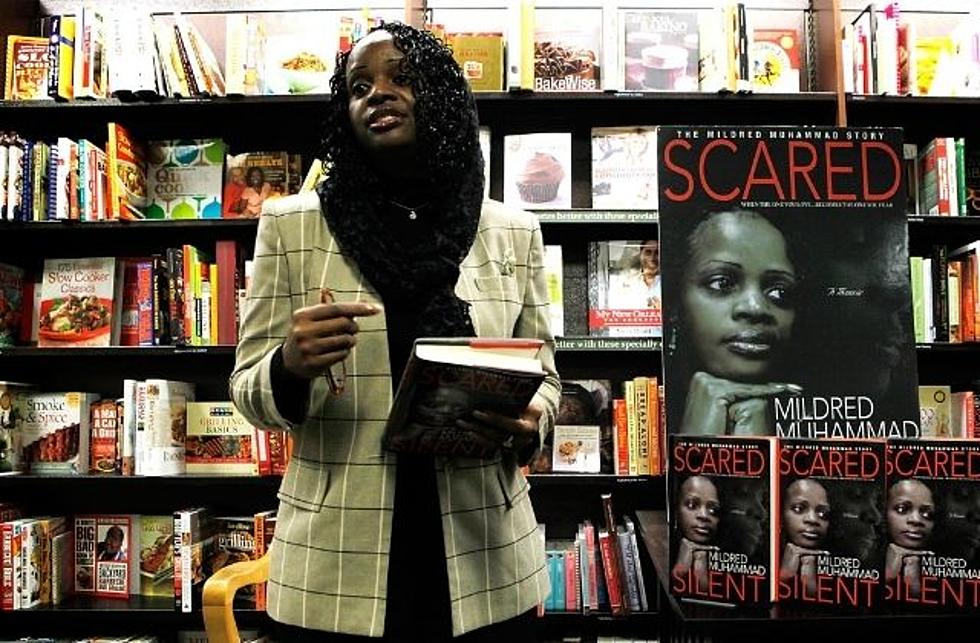 Ex-Wife of D.C. Sniper to Speak at Virtual Alternatives to Violence Event on April 8
Getty Images
Alternatives to Violence (ATV) will host Mildred Muhammad, award-winning speaker and ex-wife of the D.C. sniper, at their 4th Annual Purple Ribbon Event next Thursday (April 8).
While last year's breakfast was unfortunately cancelled due to the pandemic, this year's virtual event will give Muhammad the chance to share her story — and bring hope to those affected by domestic violence, sexual assault, and human trafficking.
"She has since become an advocate for domestic violence [awareness]...just a great, great person," said Kari Clark, Executive Director of ATV, in our "Tuned In to NoCo" interview. "Anybody is invited to join the Purple Ribbon Event...I think the message getting across will be good for anybody."
Attendees can register for the event, which takes place from noon to 1 p.m., here. An optional delivery from Daddy O's Green Onion will be available for lunch.
Along with raising awareness about domestic violence, sexual assault and human trafficking, the event also aims to raise funds for ATV. The non-profit's SafeHouse, programs, and operations are imperative to victims, especially during the pandemic.
"We're starting to level off a little bit, we've noticed, for crisis calls, but we are still receiving a ton," said Clark. "Domestic violence, sexual assault, and human trafficking are more prevalent than I think people believe. People need those around them who support them to help them get through it."
ATV can be reached online, at their office at (970) 669-5150 or via text at (970) 669-5157.
Learn more about the 4th Annual Purple Ribbon Event by listening to the full "Tuned In to NoCo" interview with Kari Clark below.
LOOK: Answers to 30 common COVID-19 vaccine questions
While much is still unknown about the coronavirus and the future, what is known is that the currently available vaccines have gone through all three trial phases and are safe and effective. It will be necessary for as many Americans as possible to be vaccinated in order to finally return to some level of pre-pandemic normalcy, and hopefully these 30 answers provided here will help readers get vaccinated as soon they are able.