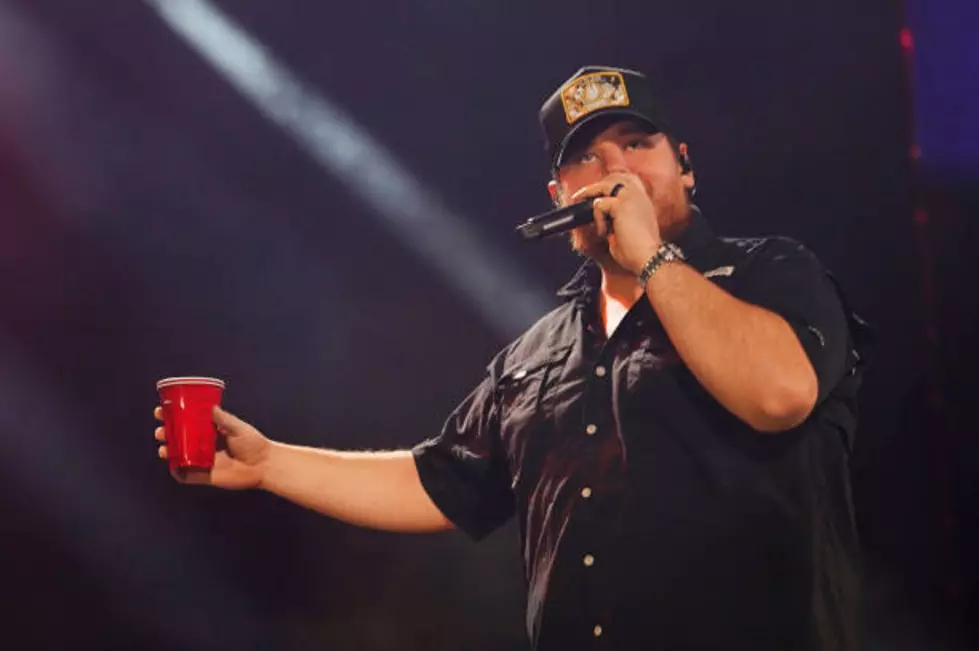 Going To See Luke Combs In Denver? Here's What You Need To Know
Getty Images for Bass Pro Shops
Luke Combs has officially touched down in Colorado (*screams internally*) and is just hours away from kicking off his first-ever headlining stadium tour at Empower Field at Mile High in Denver, CO this Saturday night (May 21, 2022).
Since making the big announcement about his limited three-show stadium tour earlier this year, fans of the country music superstar - aka the Bootleggers - have been gearing up for the upcoming show, and have been doing so for months (personally, I know I've been.)
However, in this last week leading up to Luke's Denver, CO show, things have changed - from new inclement weather forecasts,
to newly added fan experiences + events preceding Saturday night's big event.
If you're planning on making the trip to the Mile High City this Saturday for Luke Combs' show at Empower Field, read on to find out everything you need to know about the event - from parking information to pre-show events, performance lineups + times, bag policies and more:
Going To See Luke Combs In Denver? Here's Everything You Need To Know
Will Luke Combs' Denver, CO show still be happening? 
In regards to Saturday night's show, the biggest question on showgoers' minds seems to revolve around whether or not the show will still go on due to the inclement weather expected in Colorado between Friday, May 20, and the actual day of the show, Saturday, May 21.
However, Luke took to socials himself to clear up any concern, stating that the show will, in fact, go on - rain or shine. 
Not to mention, Luke's already here in Colorado (he flew in on Thursday night) - so have no fear... just be sure to layer up.
What time does the show start? 
As per concert information via Empower Field at Mile High's official website, parking lots at the venue will open at 1:30 p.m, doors open at 5 p.m. and the show begins an hour later at 6 p.m.
Parking Passes Available 
Empower Field is still selling parking passes to Saturday's concert at Ticketmaster.com; passes begin at $30.
All concert-goers should be aware that the Colorado Mammoth will be at home (at Ball Arena) hosting the San Diego Seals in a playoff game Saturday, May 21 at 7:30 p.m., so there will be competition for parking spots east of Empower Field during the time of the show.
When is the best time to arrive at the venue for Saturday's show? 
Well, that part's entirely up to you.
However, fans who are looking for an all-day experience in and around the concert venue might be interested in this:
Earlier this week, Luke and his crew took to socials to announce a brand new tailgating experience for his fans, dubbed "the ultimate Bootleggers experience".
Luke Combs Announces Free 'Ultimate Bootlegger Experience' For Concert-Goers, Fans
The "experience" consists of two free events during the weekends of each of his three stadium shows - Denver included - featuring a Bootleggers pre-party on Friday night with country artist, Adam Church & Friends, as well as a tailgate party with performances from rising country artists on Saturday afternoon (day of show).
For Luke's Denver stadium show, the two free events mentioned above will take place as follows -
Friday, May 20: FREE Official Luke Combs pre-party ft. Adam Church and Friends
Powered by Whiskey Jam 
Where: Summit Music Hall (1902 Blake St. Denver, CO)
When: Doors open at 8 p.m. 
Additional details about the event: This free event will give fans a first chance to buy Luke Combs stadium merchandise. There will be giveaways all night, including tickets, upgrades, parking, and more - along with beer specials and other prizes **this event can be attended by individuals of all ages** 
Saturday, May 21: FREE Official Luke Combs Bootleggers Tailgate Party powered by Whiskey Jam, Featuring: Heath Sanders, Bailey Zimmerman, and Megan Moroney
Where: Mane Street (south side of Empower Field at Mile High)
When: 2-5 p.m. 
Additional details about the event: Free event for all ages featuring food, drinks, games, giveaways, and the talent of tomorrow with the energy you need to get fired up for one of the biggest country shows of the year.
Is there a bag policy at the concert venue? 
As per Empower Field at Mile High's website, the stadium's clear bag policy will be in effect during Saturday night's show.
Each ticket holder, including children, may carry an approved clear bag and a clutch purse; to learn more, click here.
Need or Want Tickets To See Luke Combs In Denver, CO?
Feeling a little bit of FOMO for not having tickets to the show? You're in luck - there are still tickets available to Luke's Denver show, which also features Cody Johnson, Zach Bryan and Morgan Wade, which you can view and purchase now via Ticketmaster.com.
For more information about Luke Combs' Stadium Tour and Saturday night's show in Denver, visit the concert venue's website here or go to lukecombs.com 
Check Out This New $40 Million Concert Venue In Colorado Springs
7 Things To Appreciate About Fort Collins After Going To Denver
Northern Colorado isn't perfect, no place is perfect but we have it pretty good here and after spending a lot of time down in Denver over the past several weeks, here are a few things that I appreciate that much more about living here in NoCo.