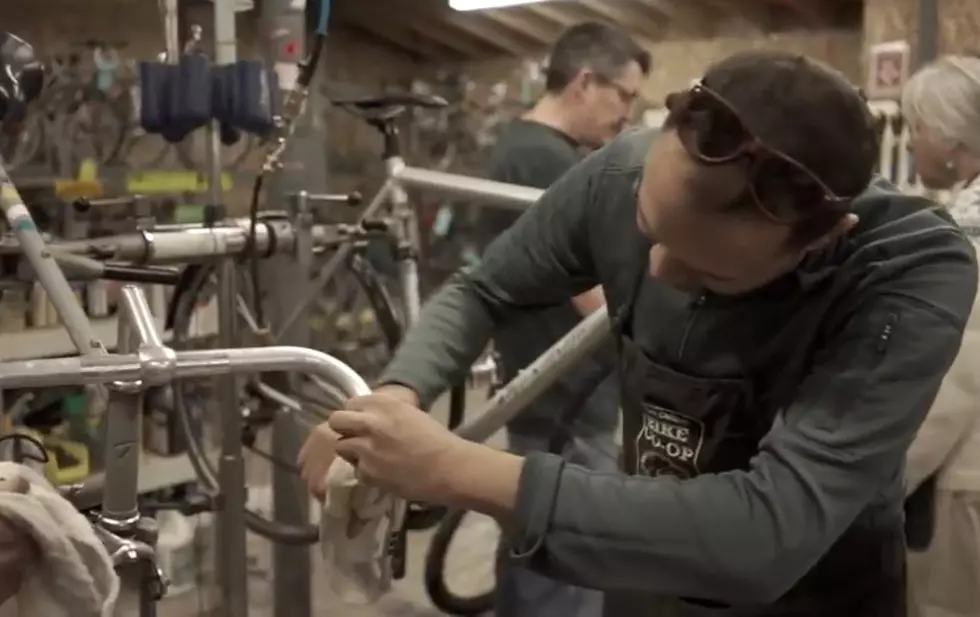 Fort Collins Bike Co-op Still Coasting Strong for Almost 20 Years
YouTube, Oak Media House
If you're not into riding bikes, you might not even be aware that they exist. But even if you don't ride, you have to appreciate their mission and the way they go about it.
The Fort Collins Bike Co-Op was founded in 2003 with the intention of creating: "a space where people from all walks of life can learn a valuable skill in a fun, safe and embracing environment, a place where nothing is wasted and everything is for everyone," says their website at FCBikeCoOp.org.
Simply put, they're a bike shop. But not just any bike shop. It's a non-profit organization run mostly by volunteers, with just a few part time staff, where the community can bring their bike to not only be fixed, but learn how to fix it themselves and even work in the shop as a way to pay for the help with the repairs from experienced bicycle mechanics.
Their mission is to build community through bicycling and they offer several programs for learning and/or volunteering.
After opening their doors nearly 20 years ago, they quickly discovered the demand for bike repairs in a cycle friendly town like Fort Collins was huge, but moreover, the demand for the knowledge of how to do it yourself was even greater. Their services are especially useful for those who have a hard time affording parts and repairs at commercial shops around town, from homeless community members to college kids just needing to save some money.
Over two decades, the Bike Co-op claims to have "kept thousands of bikes out of the landfill and helped hundreds of people in the community learn to maintain and repair their own bikes." Additionally, the Co-op has donated a ton of bicycles to various other non-profit organizations across Northern Colorado, thereby donating them to individuals and families who could really use them.
To make the wheels continue to turn - literally, and pun intended - they rely on donations from the public, both monetary and old bikes, parts and more. You can find their current needs and check out their ongoing programs on their website.
The Fort Collins Bike Co-Op is only open a few days a week, but you can find their hcurrent ours on their website as well, or visit them during their business hours at 1501 N. College Ave.
How Not To Be A Jerk On Colorado Trails
Hiking is fun, but it's important to know the proper etiquette while enjoying the great outdoors to not be THAT person on the trail.
Buffalo Soldiers Bicycled 132 Miles Through Yellowstone In 1896
The Buffalo Soldiers who made up the volunteer Bicycle Corps of the 25th Infantry Regiment bicycled 132 Miles Through Yellowstinw in 1896.