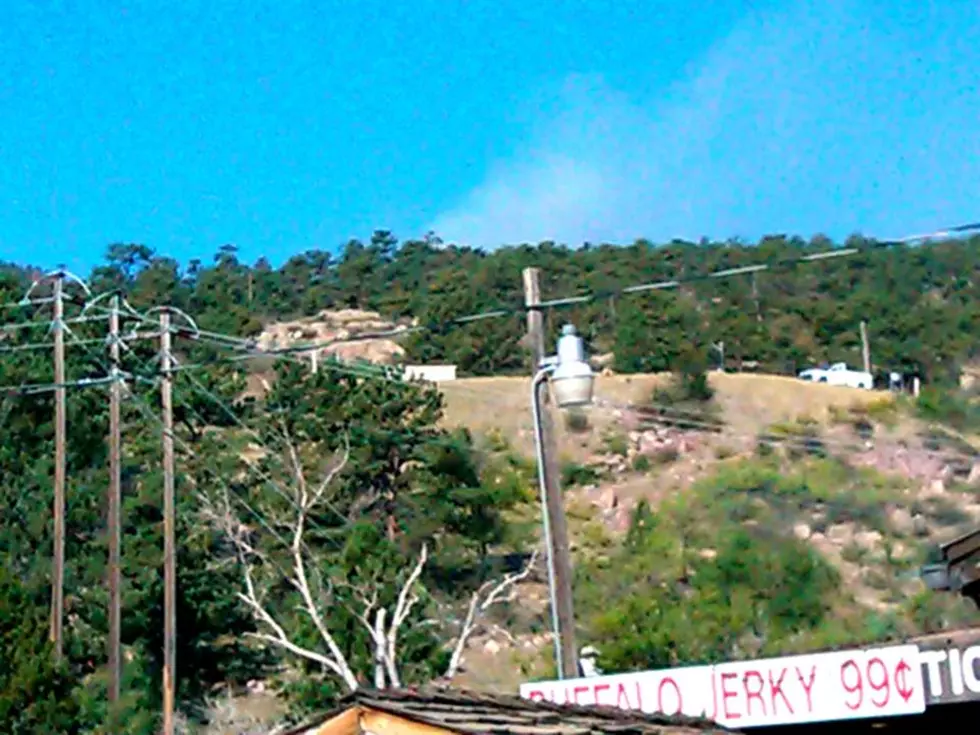 Fire Outside of Loveland- Chopper Support Requested [Photos]
Dave Jensen, TSM
I heard the news this morning about a fire burning in 'the narrows' outside of Loveland, Colorado, and since I live on the west side of Loveland I decided to see if I could check it out!
7 News reported this morning that a helicopter and air tanker had been requested to fight a fire in Larimer County. Turns out, the area of the fire is only a few minutes from my house- so I got in the car to see what I could see.   They said it was in the area of Sylvan Dale Guest Ranch-- which it is- west of Sylvan Dale on the other side of HWY 34.
I drove up as fare as The Dam Store (I didn't want to be on of 'those guys').  You could say that the location of the fire is SOUTH of The Dam Store and WEST of Sylvan Dale Guest Ranch. The fire was reported at 3:00 am this morning at about 5 acres. I'm not good at estimating acreage for fires, but I'm say it's about 15 acres- so far.
August WAS the driest on record for the state, so a fire is not completely unexpected. However, with the cooler temperatures expected heading into the weekend, I suspect the authorities will get this under control quickly.
Be listening to get the latest on 'the narrows' fire!