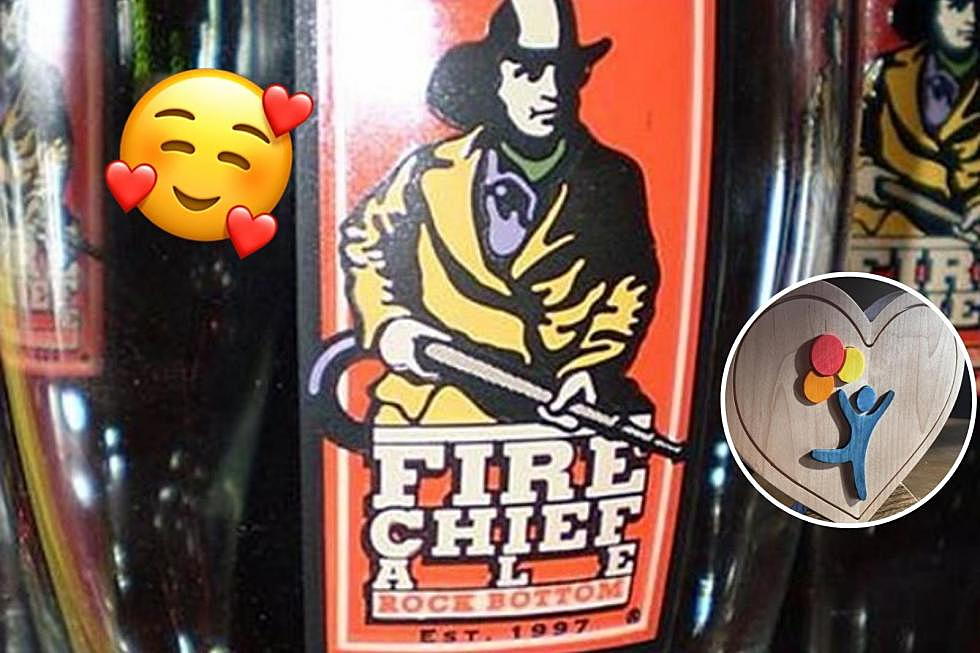 'Fire Chief Ale' Returns to Loveland's Rock Bottom to Help Burn Camps
TSM/Dave Jensen, Canva.com
Rock Bottom Breweries across the nation have been brewing "Fire Chief Ale" for over 20 years, raising funds to help local fire-related charities. Loveland's is no exception.
Rock Bottom got is start in 1991 in Downtown Denver, at the bottom of the Prudential building. Prudential was known as 'The Rock,' so this new brewery named itself, Rock Bottom. There are almost 20 across the nation now, including the one at The Promenade Shops at Centerra.
Just in time for St. Patrick's Day, arrives Rock Bottom's "Fire Chief Ale" an Irish Red Ale that tastes great. The beer also does something great: It helps to raise funs for Children's Hospital Colorado Burn Camps Program. A portion of sales of "Fire Chief" will go directly towards the program which puts on a weeklong camp in Estes Park each year, among other great events. The fundraising with beer sales will continue until "Fire Chief' runs out later in March.
The fundraising begins with the tapping of "Fire Chief" on 2/22/22; everyone who would like one will get free glass of "The Chief" that night as firefighters from the Windsor/Severance and Loveland fire departments will be on hand taking donations throughout the night.  That night will also have raffles and a silent auction, which has always had fantastic donated items.
Children's Hospital Colorado Burn Camps Program is a rehabilitative medical specialty camp for children who have survived burn injuries. They create a place where kids can heal from the inside out.
Townsquare Media will be providing items for the silent auction the night of the kickoff and tapping. Hope to see you there.
More on Loveland: 22 Things Loveland Needs in 2022
As Loveland looks at 2022, let's look at 22 things the city could use.
More on Estes: The 13 Best Restaurants in Town
See Inside a Denver Restaurant That Was Once A Fire House
To dine at this restaurant has to be quite the experience. The atmosphere is great, the food is delicious, and the the 'old fire house' is 140 years old.