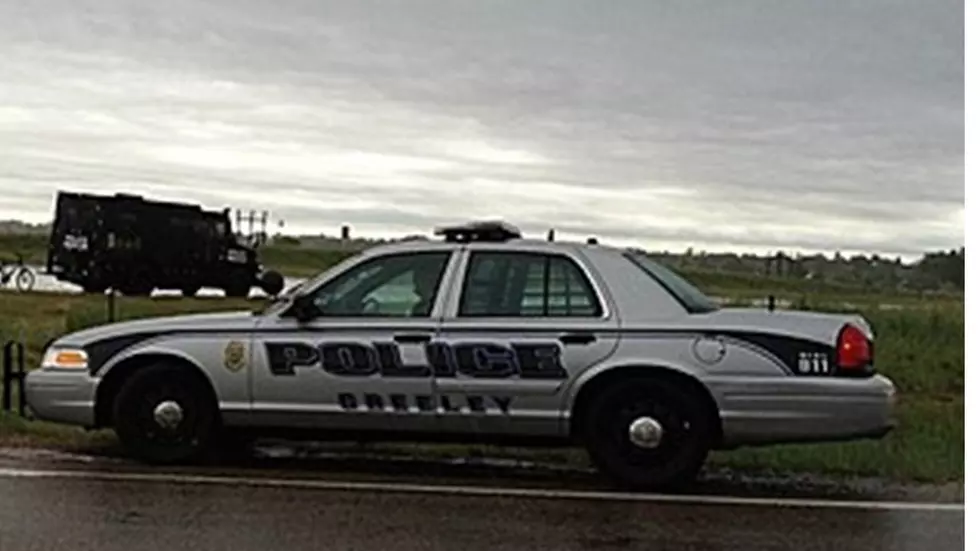 Driver Runs Red Light Causing A Collision, Multiple Injuries
TSM
A 24-year-old man is facing five charges - including speeding 40 plus miles per hour over the speed limit - after causing a traffic collision with several vehicles, which resulted in multiple injuries Wednesday afternoon (May 19) in Greeley.
As per reports from the Greeley Tribune, 24-year-old Tyler Langley was seen driving a black Pontiac sedan at 100 mph by a Greeley Police Department Traffic Unit. The officer caught Langley heavily speeding on 4th Street, between 71st and 83rd avenues.
As the officer attempted to pull the driver over, Langley reportedly entered the westbound lanes and sped through a solid red light on 71st Avenue. As a result, Langley collided with an adult woman driving a white Honda SUV. Two other vehicles were involved in the crash, according to the Greeley Tribune.
The adult woman, Langley and a third person involved were later transported to a local area hospital; The adult woman, who has yet to be identified, sustained severe injury due to the collision. The injuries to Langley and the woman are severe, but both are expected to survive, according to the Greeley Police Department.
The Greeley Police Department Traffic Unit is the lead investigator on the traffic collision case. It was discovered by unit officers that Langley has seven active restraints against his license, and that his license has been revoked as a Habitual Traffic Offender. According to the Greeley Police Department, Langley also has multiple active warrants out for his arrest.
The GPD's Traffic Unit reported that after Langley's release from the hospital, he will be charged with:
Two counts of Vehicular Assault
Aggravated Driving After Revocation Prohibited
Reckless Driving
Failing to Stop at a Red Light
Speeding (40 plus mph Over Limit)
5 Most Dangerous Intersections in Fort Collins