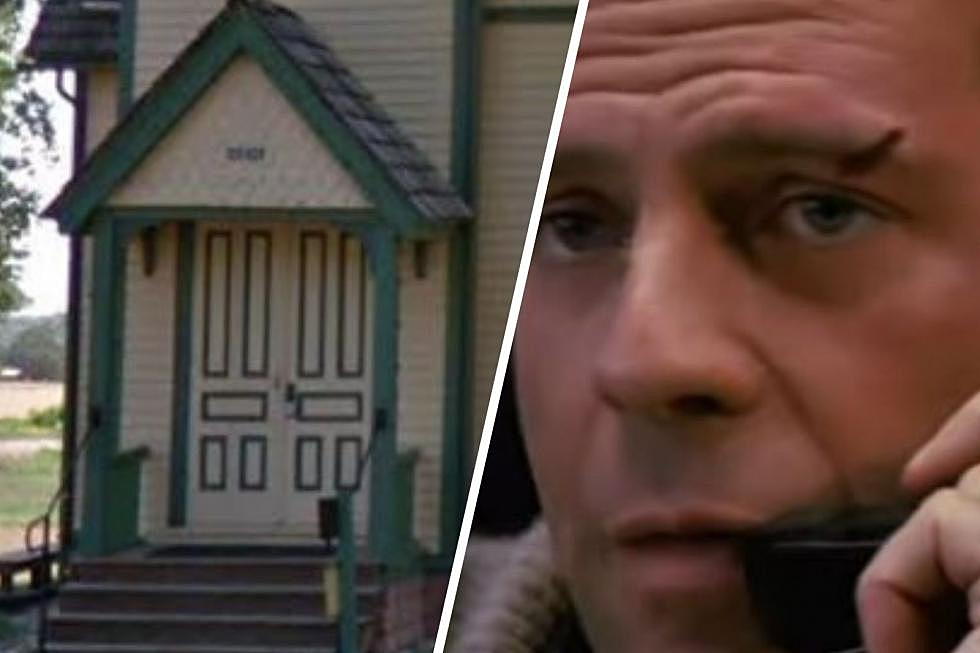 Remember How 'Die Hard 2′ Was Filmed in Mead, Colorado?
Google Maps, YouTube/Movieclips Classic Trailers
With the announcement that Bruce Willis has retired from acting, it brings up how one of the movies in his "Die Hard" franchise was shot in Mead.
"Die Hard 2" came out in 1990, with New York cop John McClane just wanting to pick up his wife from the airport on Christmas Eve and maybe get a room without the kids for the night. Too bad, John, terrorists have taken over Dulles, and you'll have to save the day. Again.
You have to wonder how the producers of the movie chose to film some scenes here in Northern Colorado's Mead? Did they have a staff of location hunters scour the nation, or did they already know of this church and thought it would be perfect?
It's the Highland Lake Church at 16896 Country Road 5 in Mead, just a couple of miles west of I-25. The church was established in 1896, and was placed on National Registry of Historic Places in 1989.  According to the Greeley Tribune, Highland Lake was a thriving community back in the early 1900's. The church is the only thing that remains of the village.
Using the church for filming of "Die Hard 2" helped to keep the church in good condition, as the producers provided $10,000 for a new roof.  Bruce Willis was paid $7.5 million to play John McClane for a second time.
The producers used the back of Highland Lake Church for filming, creating a fake front door.
They also shot some scenes at Colorado's old airport, Stapleton International, since Denver International Airport wouldn't be open until the last day of February in 1995.
Though none of the "Die Hard" sequels lived up to that original, "Die Hard 2" wasn't great, in my opinion. I believe 1995's "Die Hard With a Vengeance" was much better.
More on Colorado and Movies: 20 Movies That Were Filmed Here
I had no idea how many tremendous movies that I watched growing up were filmed right here in Colorado. While I didn't grow up here, I am loving calling Colorado home, and knowing that so many great movies were filmed here just makes me love this state even more.
More on Colorado and Movies: All of Colorado's Drive-In Theaters
Ready for a blast to the past? Check out the last remaining places to catch a drive-in movie here in Colorado.