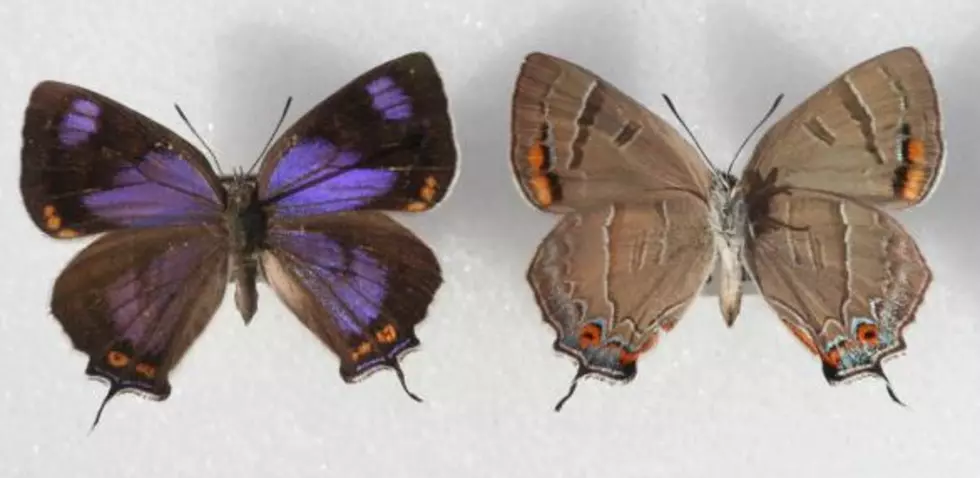 Did You Know Colorado Has an Official State Insect?
CSU Bioagricultural Sciences and Pest Management
My wife and I were watching Jeopardy this week and a question about Colorado's Official State insect came up. I didn't even know we had a state insect. We do. It's a butterfly.
The Colorado Hairstreak Butterfly or Hypaurotis cysalus was adopted as the official state insect on April 17, 1996. It can be found on both sides of the Continental Divide at elevations of 6,500 to 7,500 feet.
The Colorado hairstreak is a small to medium sized butterfly with a wingspan of about 1.25-1.5 inches (3.2-3.8 cm). The upperside of the wings is purple, with a darker border; coloration is brighter in the males. Small orange spots mark the lower outside edge of each wing. The underside of the wings is light blue with faint dark bands and orange spots at the base of the hind wing. (The western Colorado populations of the Colorado hairstreak tend to be lighter shaded than those that occur in the east.) Typical of other hairstreak butterflies a delicate "tail" protrudes from the hind wings