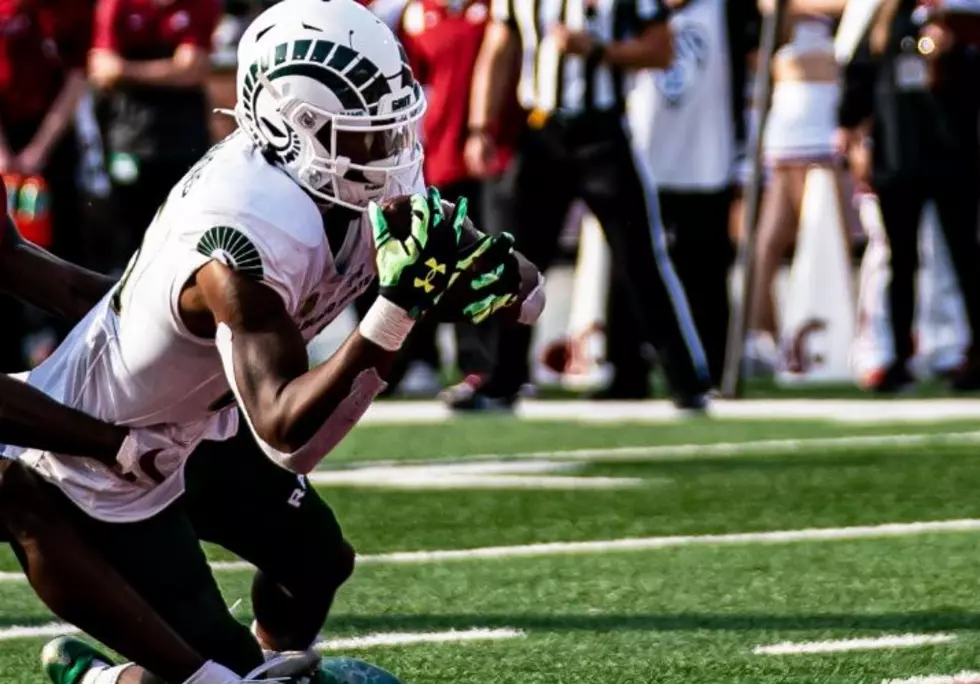 CSU Rams Player of the Game For Week 8: Justus Ross-Simmons
Colorado State University
Let's face it, it's really difficult to pick a player of the game when the team loses 49-10 but it's what we've been doing and will continue to do all season long as even during the losses, you look for that bright spot, that young man who stepped out above and beyond for the week and recognize him and this week, that young man is Justus Ross-Simmons.
The freshman wide receiver only had one reception but has been a bright spot on this team and has shown flashes of brilliance as a freshman that proves this kid has the potential to become a big time threat for this offense down the road.
Justus hauled in the lone touchdown for the Rams up in Boise this past weekend on a 76 yard bomb from quarterback Clay Millen.
A bright spot in an otherwise rough performance from Saturday night. You look at this team and everything they've been through together.
Several players have up and left and entered the transfer portal during the season leaving these young Rams to step up and get more reps but they are learning as they're going and Coach Jay Norvell and his staff have been and continue to do an outstanding job molding these young men and over the past month, they have stuck together during a difficult time and have come out week in and week out playing hard.
This past weekend just wasn't very pretty but the team will look to bounce back this weekend when they travel to San Jose State on Saturday night,
UP NEXT: 10 of the Best Athletes Born in Colorado