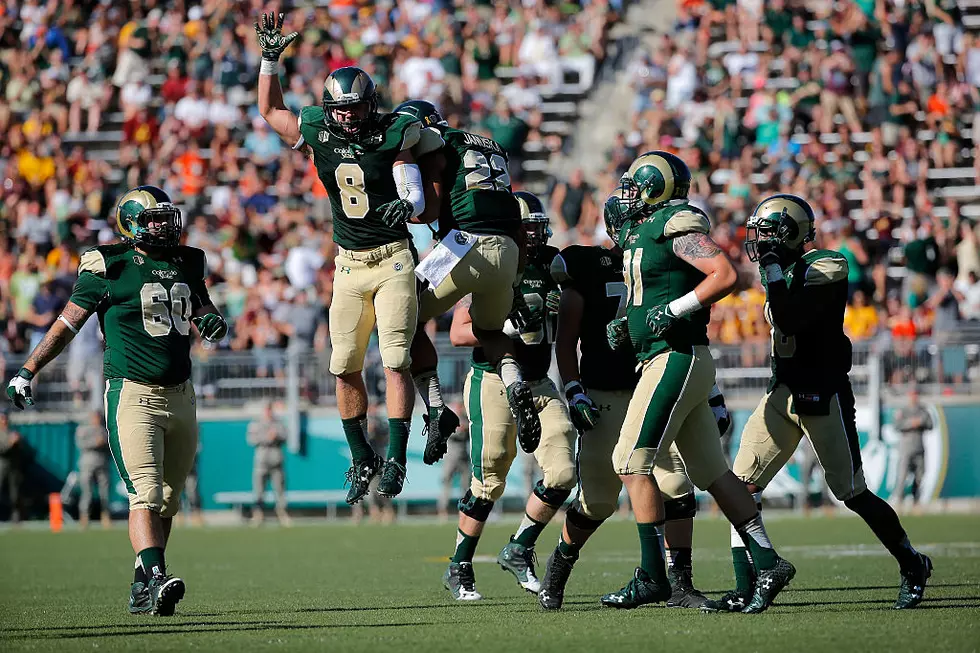 CSU Rams Add 2026 Game at Wisconsin
Doug Pensinger
Big news for Rams fans: we get a bonus game!
In a press release from Colorado State University Athletics today, it was revealed that Colorado State decided to add a future non-conference football game with Big 10 opponent Wisconsin in 2026.
Who knows what the world will look like in 2026? Maybe we'll be able to gather in a stadium together again...and sit less than six feet apart!
Director of Athletics Joe Parker said in the release:
It is always the goal in our non-conference schedule to find match-ups that are appealing to our fans, give our program a national audience, and allow our student-athletes the opportunity to showcase their talents at the highest levels.
Luckily, Wisconsin is the perfect fit.
For more on CSU Football's upcoming schedule, head here. 
Enter your number to get our free mobile app
CSU Rams Fans Through the Years