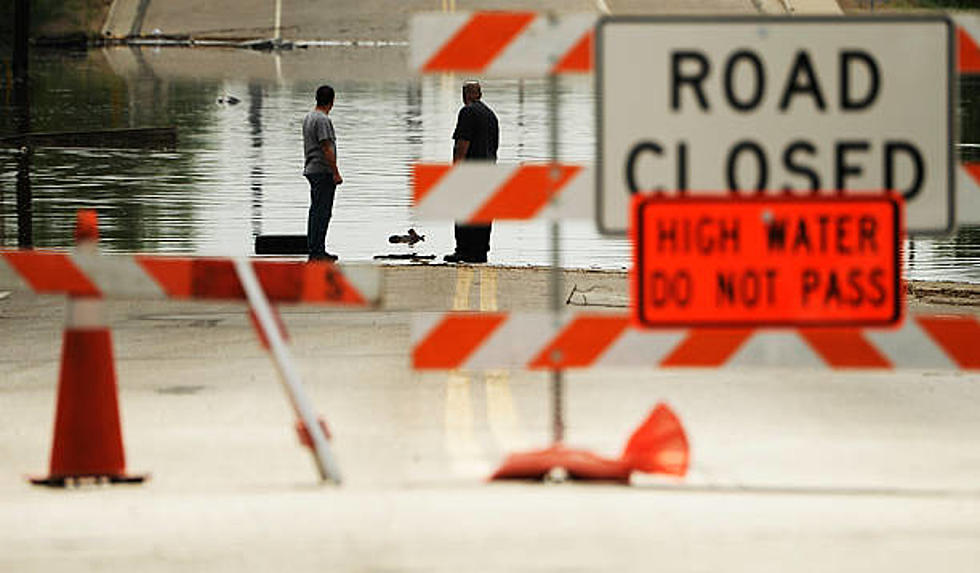 Crews Recover Woman Killed In Poudre River Flood, 3 Still Missing
Getty Images
Crews confirmed that they have recovered the body of an adult woman killed during the Poudre Canyon flooding and have identified a third person who is currently missing due to the severe floods that washed through the area earlier this week.
A media release via the Larimer County Sheriff's Office states crews recovered the woman's body during search and rescue efforts on Wednesday (July 21). The deceased woman's identity has not yet been released, and authorities did not release information regarding where she was in the canyon when the floods hit.
In addition, crews worked to locate two others who have were reported missing - two adult males - and identified a third person - another adult female - who is also missing.
As per a Thursday morning (July 22) update via the Larimer County Sheriff's Office Twitter page (@LarimerSheriff), emergency crews will resume conducting search operations to locate the three missing adults.
CO Highway 14, which had been closed to traffic during and immediately following the severe flooding, is now open for general traffic. However, the Poudre River and several campgrounds in the surrounding area are closed until further notice.
Crews will continue to assess the conditions of the river to evaluate the necessity of the closure order and will open it as soon as it is safe to do so, as per the media release via the Larimer County Sheriff's Office.
As of 5 p.m. Wednesday (July 21), the Joint Information Center was closed with no plan to reopen unless the flooding situation changes.
For more information and the latest updates regarding the Poudre Canyon flood, follow Larimer County Sheriff's Office, @larimersheriff, on Twitter and Facebook or visit larimer.org.
Colorado's Safest Cities
Inside Fisher's Peak, Colorado's Newest State Park