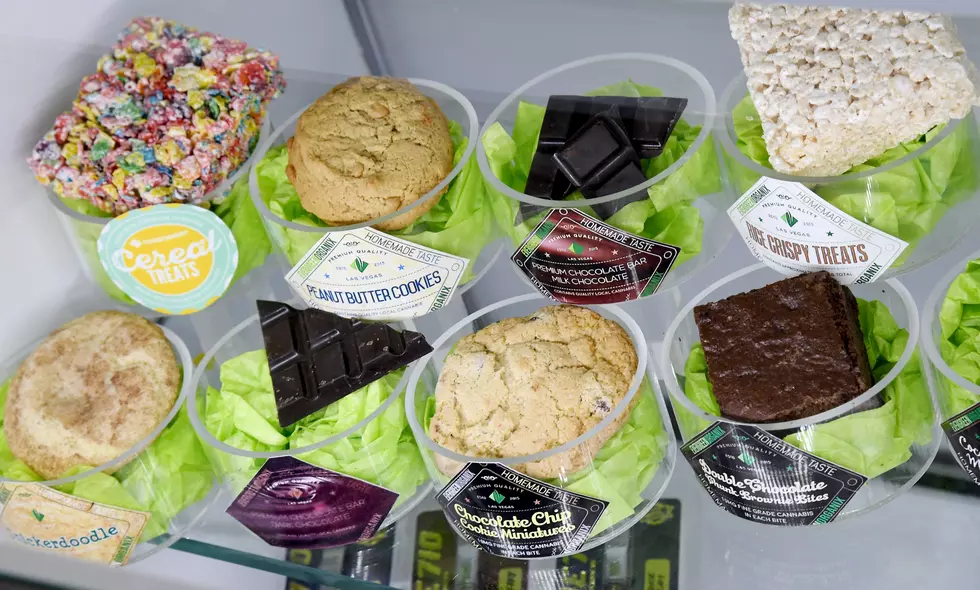 Colorado Vets See Spike in Dogs Eating THC During Stay-at-Home
Ethan Miller
DOG BLOG: FYI — Edibles are not edible for dogs. But according to CBS4 in Denver, Colorado vets are seeing an increase in THC-related visits. 
While more people are staying home during the COVID-19 pandemic, as reported by CBS4, some vets think the change in routine may be stressing out our pets, too. That could be the reason they are eating things they aren't supposed to eat, and weed (especially edibles including gummies and brownies) could be one of those things.
And, no, they don't enjoy it like humans do. It can even do some harm.
'Marijuana on its own can be highly toxic for dogs, but some of the ingredients in edibles, like chocolate or the sugar substitute Xylitol, can be deadly,' Michael San Filippo, a spokesperson for the American Veterinary Medical Association, told the Huffington Post in an article explaining the symptoms and dangers of weed for our four-legged friends.
Westword also shared what you should do if you think your dog has ingested an edible and how to keep your treats out of their reach, suggesting storing your THC products high up (that should help you remember) where you know your pet can't get them.
Keep your good boys and good girls safe during the pandemic, and stick to giving them dog treats only.
Northern Colorado Law Enforcement K-9 Dogs