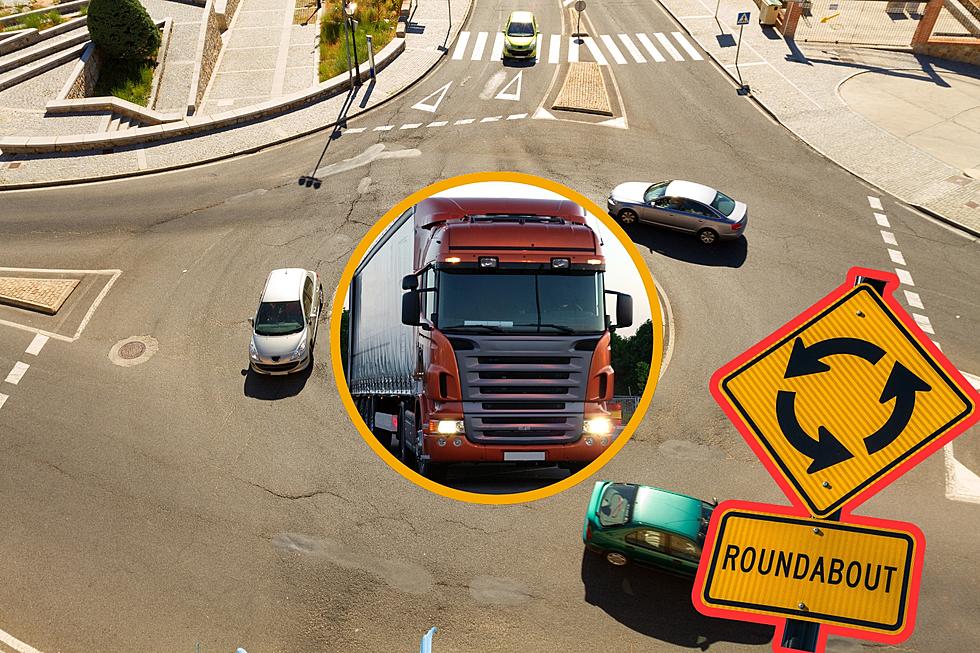 Did You Know Colorado Has A Brand New Roundabout Law?
Canva
Now there is one more thing for you to think about when you have to navigate a roundabout thanks to a new Colorado law.
Roundabouts Came to Colorado In the 1980s
Although the first American roundabout popped up in the early 1900s, it wasn't until 1990 that the first modern roundabout was constructed in Nevada. However, there are numerous reports that Colorado got its first roundabout in the late 1980s in Colorado Springs.
The roundabout craze took off like a wildfire, and by 2014, there were more than 10,000 roundabouts in the U.S. It's incredible that so many people still haven't solved the mystery of the roundabout.
Colorado Is One of the Nation's Leaders In Roundabouts
According to the Washington Post, Colorado has one of the largest concentrations of roundabouts in the country, ranking sixth in the nation in roundabouts per mile with a total of 447 traffic circles. The state with the most roundabouts is Florida with 749.
While Coloradans continue to struggle with the proper way to navigate a roundabout, the state legislature has passed a law that will give us something else to think about when entering a traffic circle.
Colorado Has A New Roundabout Law You Should Know
House Bill 23-1014 requires motorists to yield the right-of-way to larger vehicles in a roundabout. The bill defines a large vehicle as a truck, bus, emergency vehicle, or an RV longer than 35 feet.
Here's what the law says:
(2) (a) WHEN ENTERING, EXITING, OR DRIVING IN THE CIRCULATORY LANES IN A ROUNDABOUT, A PERSON DRIVING A VEHICLE SHALL: (I) YIELD THE RIGHT-OF-WAY TO THE DRIVER OF A LARGE VEHICLE THAT IS ENTERING, EXITING, OR DRIVING IN THE CIRCULATORY LANES IN A ROUNDABOUT AT THE SAME TIME OR SO CLOSELY AS TO PRESENT AN IMMEDIATE HAZARD; ANDII) SLOW DOWN OR YIELD TO THE OTHER VEHICLE...
The new law was passed by the Colorado legislature and signed into law by Governor Jared Polis. The law takes effect on October 1, 2023. The penalty for a roundabout violation will generally be $70, plus a surcharge of $10, so be sure and yield to big vehicles in the roundabout.
How Many in America: From Guns to Ghost Towns
Can you take a guess as to how many public schools are in the U.S.? Do you have any clue as to how many billionaires might be residing there? Read on to find out—and learn a thing or two about each of these selection's cultural significance and legacy along the way.
25 Things Coloradans Do, Say That Other States Think Are Weird
Every state has its quirks — including Colorado. What seems normal to us might not be considered the norm elsewhere. Here are 25 things we do and say in Colorado that other states find...pretty weird.