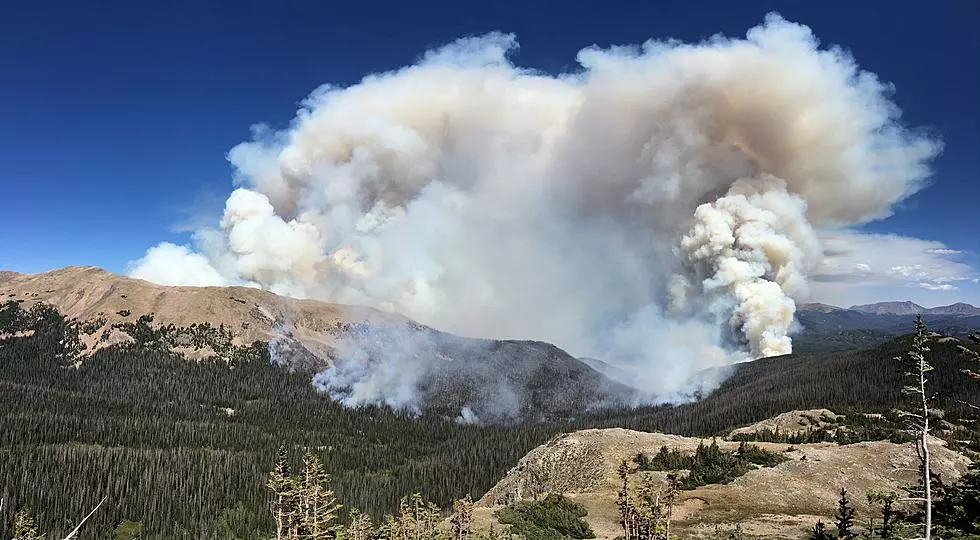 Colorado Passes Bill Allowing Prisoners to Fight Fires Post-Incarceration
Matt Schilz/TSM
Unfortunately, a part of living in Colorado is dealing with wildfires. This past year, we experienced the largest wildfire in Colorado's history: the Cameron Peak Fire, which burned over 326 square miles in 2020.
Our firefighters worked long, hard hours in order to not only fight the Cameron Peak Fire, but the East Troublesome Fire, which threatened Granby and Estes Park and burned 303 square miles around the same time as Cameron Peak.
Because of this, Colorado is looking for all of the firefighting help it can get.
This is why a bill called the Inmate Disaster Relief Program was passed by Governor Polis and Colorado's state legislature on Thursday, April 15. It would allow formerly incarcerated people with firefighting experience to have a chance at getting re-hired after they get out of prison for serving their crime.
Previously, these individuals were "locked out" of the firefighting sector after they got out of prison, according to the Canon City Daily Record. However, thanks to the new law and the help of mentorship opportunities post-incarceration, this law will give those with firefighting experience more opportunities.
The changes will be made no later than July 2022, and if another wildfire should sweep through Colorado again, hopefully this bill will mean we'll have more help than we need.
LOOK: Answers to 30 common COVID-19 vaccine questions
While much is still unknown about the coronavirus and the future, what is known is that the currently available vaccines have gone through all three trial phases and are
safe and effective
. It will be necessary for as many Americans as possible to be vaccinated in order to finally return to some level of pre-pandemic normalcy, and hopefully these 30 answers provided here will help readers get vaccinated as soon they are able.