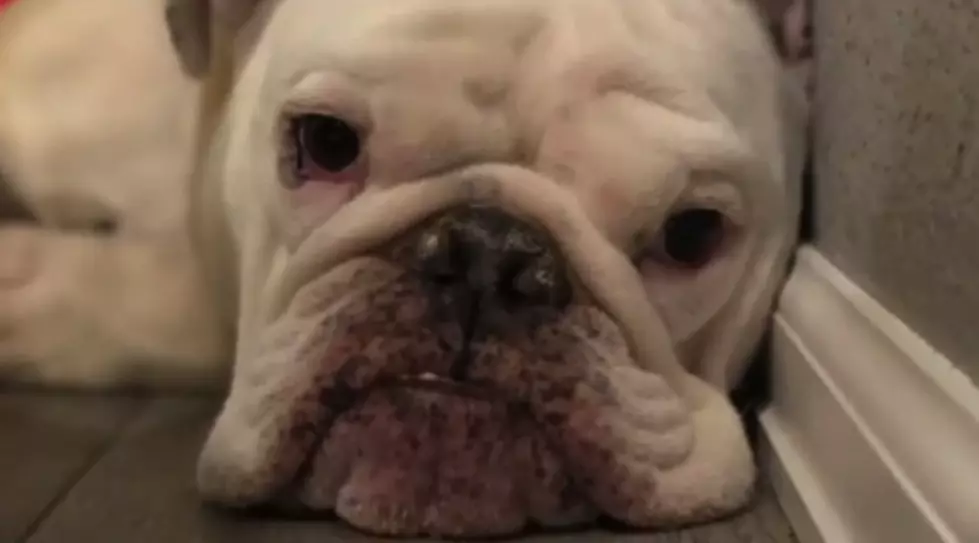 Colorado Family Believes Their Dog Was Poisoned With Marijuana
Credit Denver7
The Lautzenheisers of Erie, Colorado, believe their beloved family bulldog was intentionally poisoned with marijuana last week.
Hanna Lautzenheiser told Denver 7, "We don't have any THC in our house. How would he consume it?"
Winston, who had been with the family for eight years, was acting funny on Wednesday, so they took him to the ER where he tested positive for a large amount of THC.
"He was loopy, walking around. He looked stoned," stated Lautzenheiser.
"We were told it was something extremely potent. So, it would have to be something like CBD oil or an edible. Someone would have to feed it to him," Lautzenheiser said.
Winston was cared for and then sent home, but the next morning he was unconscious in the backyard so the family took him back to the hospital only to find out that he was brain dead.
Enter your number to get our free mobile app
Check out these 50 fascinating facts about dogs: