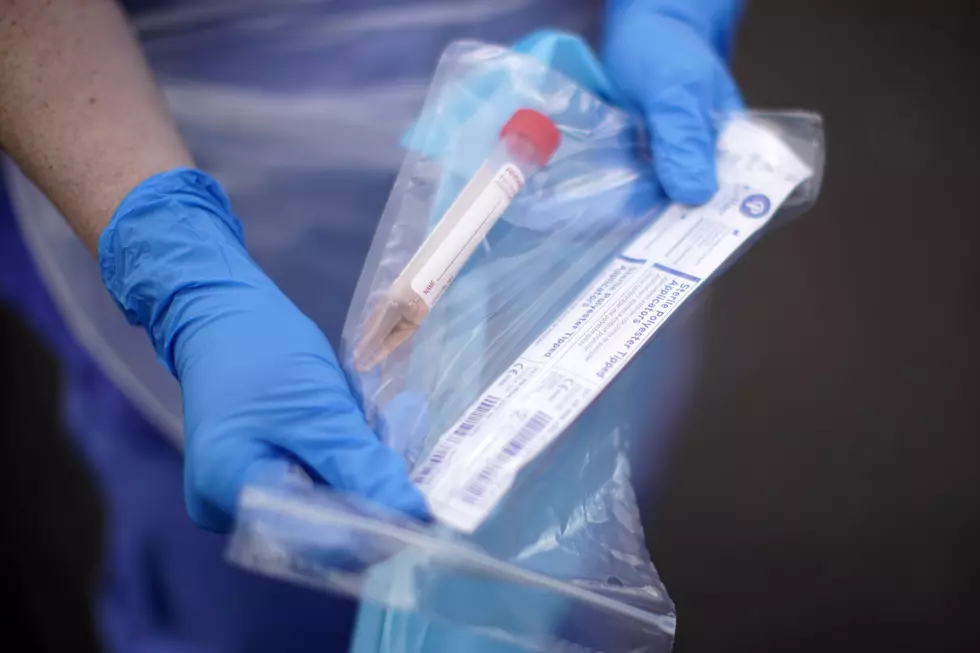 Colorado COVID-19 Hospitalizations Surge Above 1,000
Getty Images
Alarming numbers of COVID-19 hospitalizations and cases are being reported across Colorado.
Over 1,000 Coloradans were hospitalized with the novel coronavirus on Sunday (Nov. 8).
There are currently 1,023 people in hospitals across the state fighting COVID-19, according to the latest reports from the Colorado Department of Public Health and Environment website.
CBS Denver says this is the most hospitalizations the state has seen since the pandemic first started in March.
A peak in Colorado's COVID-19 hospitalizations was first recorded in April with 888 hospitalizations. Then, on November 5, April's peak was topped with 894 COVID-19 hospitalizations.
According to Dr. Jon Samet, Dean of the Colorado School of Public Health, ICUs in hospitals across the state could meet or even exceed their capacities by late December if Colorado COVID-19 cases continue to rise like this.
Although Gov. Jared Polis has not issued another stay-at-home order, he's repeatedly stressed that in order to slow the spread of COVID-19, Coloradans should only interact with members of their own household - especially since the holiday season is right around the corner.
In Larimer County, COVID-19 cases have exceeded 5,000 since the start of the pandemic.
According to the Loveland Reporter-Herald, Larimer County's cumulative total of confirmed and probable cases reached 5,110 on Saturday (Nov. 7). This was the highest one-day increase in the county's cumulative tally since the beginning of the pandemic in March.
836 new COVID-19 cases were reported in Larimer County this past week alone. To put that number into perspective, it took from March 9 to July 8 for the county to record its first 836 cases.
Among the 266 new cases reported on Saturday, 153 cases were found in Fort Collins, 62 in Loveland, 11 in Berthoud, 10 in Estes Park, 10 in Wellington, 7 in Timnath, 5 in Windsor, and one each in Bellvue, Drake and Laramie.
The youngest case is a 3-year-old Fort Collins resident, and the oldest case is a 99-year-old Loveland man.
It was just last Thursday (Nov. 5) that the Colorado Department of Public Health and Environment ordered Larimer County to move from Safer at Home Level 1 (Blue) to Level 2 (Yellow) restrictions as a result of rising COVID-19 case counts and positivity rates within the county over the past several weeks.
The total number of COVID-19 related deaths in Larimer County remains at 60, and the number of outbreaks holds steady at 96, with 35 of those still active.
Enter your number to get our free mobile app
Here Are the 5 Safest Materials For Homemade Face Masks