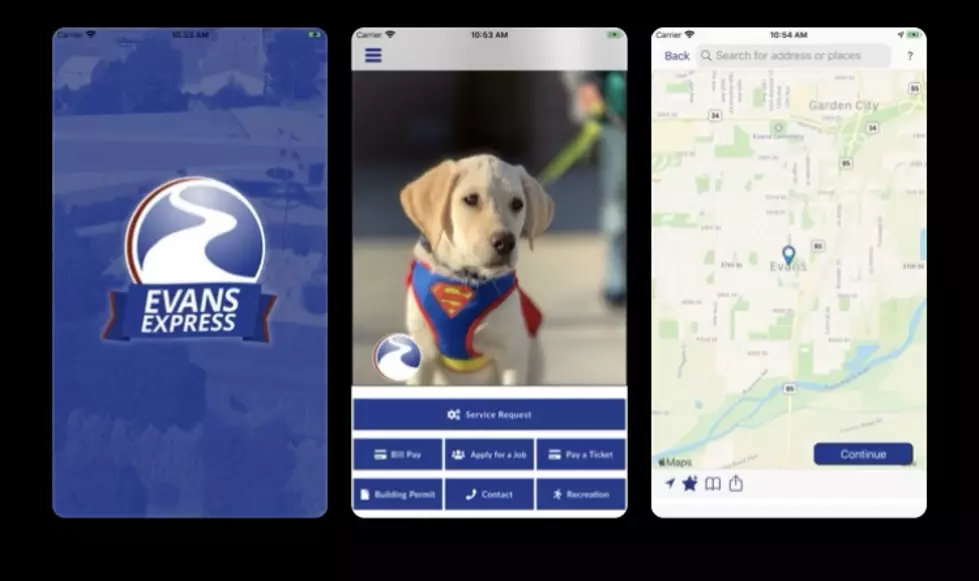 City Of Evans Releases New App For Residents
Evans Express App via Apple Store
The City of Evans has launched a new, online and mobile-friendly communication tool for its residents.
The Evans Express App offers residents the convenience of conducting business with the city, right from their smartphone or computer.
According to a press release on the city's website, the app allows residents to ask staff for information, check an account, or report a service issue from their smartphone. Residents can also notify City of Evans staff, complete with comments and photos, as soon as they discover an issue.
All submissions are routed to the appropriate departments or individuals for handling and resolution.
"We are constantly seeking new, effective ways to connect with our residents," Evans Communications Manager Lance Snow, said. "The Evans Express app is a safe, convenient, and efficient way for our residents to conduct business with the city. This is especially valuable during the COVID-19 era, because we are encouraging residents to utilize online methods as a safer alternative to the physical building."
The Evans Express App is available for download now on both the Apple and Google Play stores.
Enter your number to get our free mobile app
10 Highest-Paying Jobs in Colorado