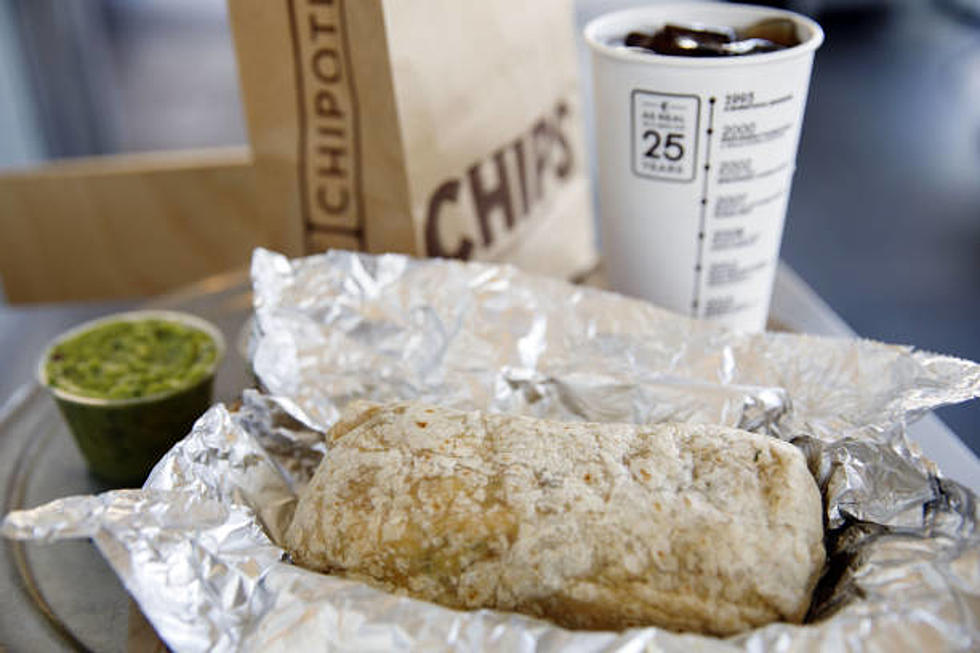 Chipotle Giving Away Free Burritos, $100K For National Burrito Day
Bloomberg via Getty Images
Who doesn't love free food - and free money?
Today (Thursday, April 1) is National Burrito Day.
In honor of the special day, Chipotle Mexican Grill is giving away $100,000 in free burritos. What's more? The restaurant chain announced earlier this week that they'll also be giving away $100,000 in Bitcoin, as part of Chipotle's new interactive game, "Burritos or Bitcoin?".
(Disclaimer: this is not an April Fool's joke).
Chipotle has partnered with Stefan Thomas (the founder and CEO of Coil who famously lost hundreds of millions in Bitcoin after forgetting the password to his digital wallet) to create a game that allots Chipotle customers ten attempts each to guess a correct six-digit code to win a chance for a free burrito or up to $25,000 in Bitcoin.
Don't fret - if you can't crack the six-digit code, the company teased that you "may be surprised and delighted with a special offer [from Chipotle]", according to People. 
10,000 people will win one free burrito, 50 people will win $500 in Bitcoin and three people will win $25,000 in Bitcoin by the end of the day Thursday (Apr. 1).
"National Burrito Day is a huge moment for Chipotle as our fans traditionally flock to our restaurants and digital platforms to order their favorites," said Chris Brandt, Chief Marketing Officer. "We're always looking for unique ways to enhance the celebration, and this year, we're giving fans the opportunity to acquire two highly valuable assets: Burritos or Bitcoin."
Chipotle's "Burritos or Bitcoin" contest is running now until 6 p.m PST.
Do you think you can crack the secret code for some free food and money? Click here to find out.
Colorado Restaurants Featured on 'Diners, Drive-Ins and Dives'