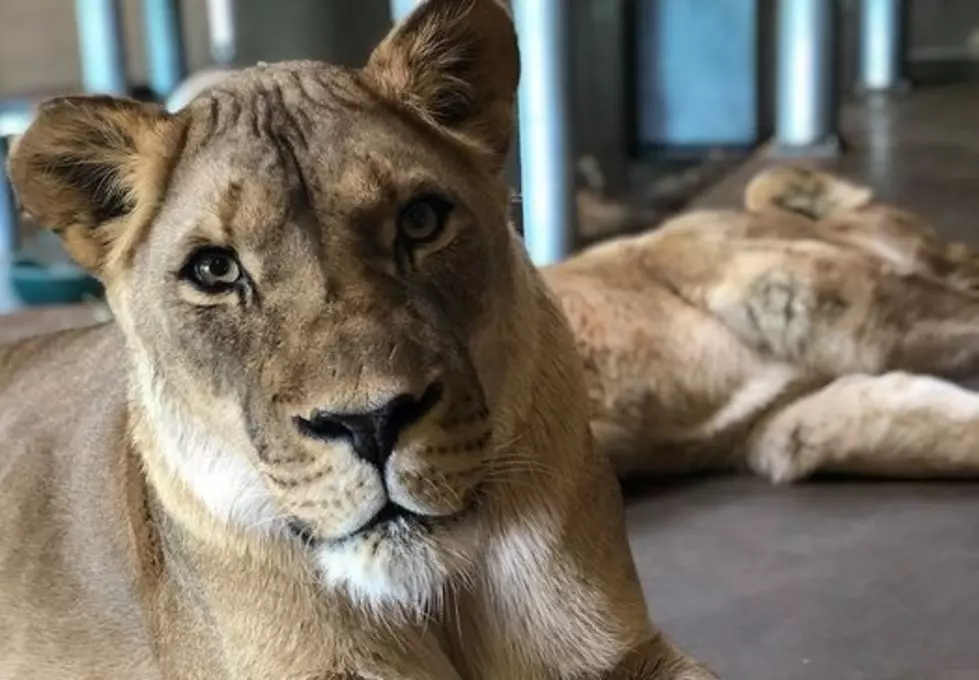 Cheyenne Mountain Zoo Says Goodbye To Zwena The African Lion
Credit: Cheyenne Mountain Zoo
It's so hard to say goodbye. Whether it be to a family member, friend, pet and even a beautiful animal like a 13-year-old lion down at the Cheyenne Mountain Zoo.
Zwena, was an African lion who was actually born at the zoo in Colorado Springs.
The average life expectancy for African lions is about 17 years old but the decision was made to humanely euthanize her due to declining health including chronic mobility issues and a series of neurological issues.
Z (as she was affectionately known as) was an extremely loved and popular member of the zoo by both staff and attendees as well. According to her long time trainer Diana Miller, she was loud, fierce, impressive and always a big hit with with guests due to her larger than life personality.
She truly was a beautiful animal.
Enter your number to get our free mobile app
Animals of the Cheyenne Mountain Zoo