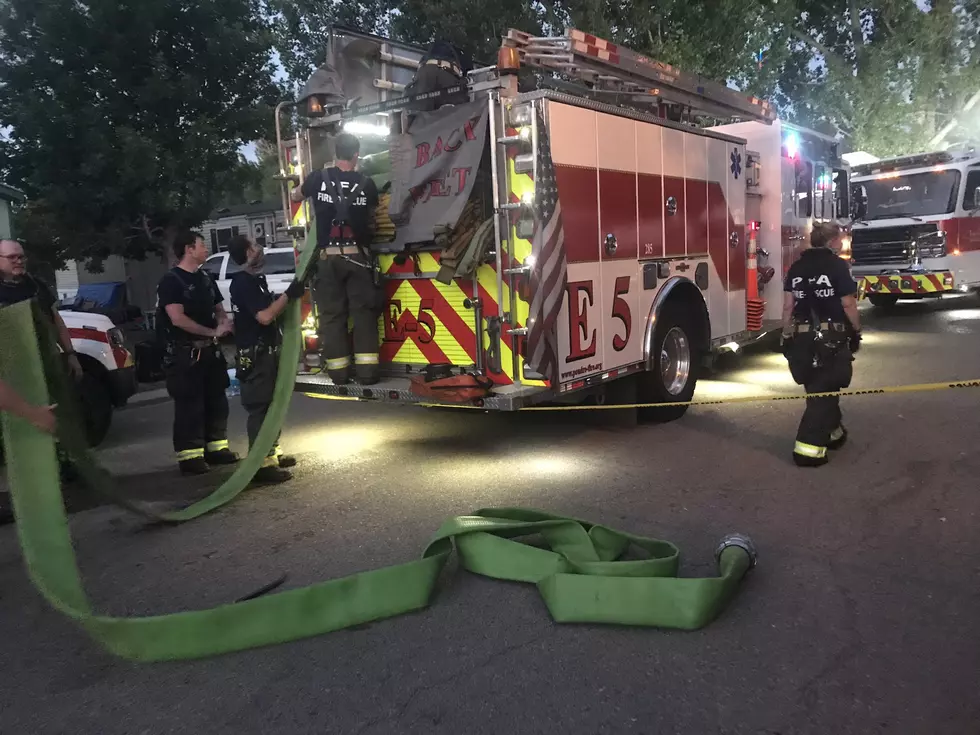 Bomb Squad Called In To Investigate Fort Collins Explosion, Death
Poudre Fire Authority
Poudre Fire Authority, Fort Collins Police and the Northern Colorado Bomb Squad were called to an assault, fire and fatality on Monday, July 6.
The incident took place at 2500 E. Harmony Road in Fort Collins after a resident called 911 to report an assault. According to a press release from Fort Collins Police, she told police that a man she knew came over, assaulted her and then said he was going to kill her.
The victim called 911 and while police were in route, the house exploded. A fire broke out and the Poudre Fire Authority was called to handle the flames and treat injuries. A person was found inside the location, believed to be the male suspect.
In an abundance of caution, the surrounding residences were evacuated and the Northern Colorado Bomb Squad was called in to secure the scene.
Fort Collins Police Lieutenant Adam McCambridge said this in a press release:
Incidents like these are traumatic for all involved, and cause great concern for our community. The Fort Collins Police and Poudre Fire Authority will always work in collaboration with one another to ensure public safety."
Anyone with information, who has not already spoken to police, is asked to call Detective Adam Braun at (970) 221-6580.
Enter your number to get our free mobile app
Colorado's Safest Cities