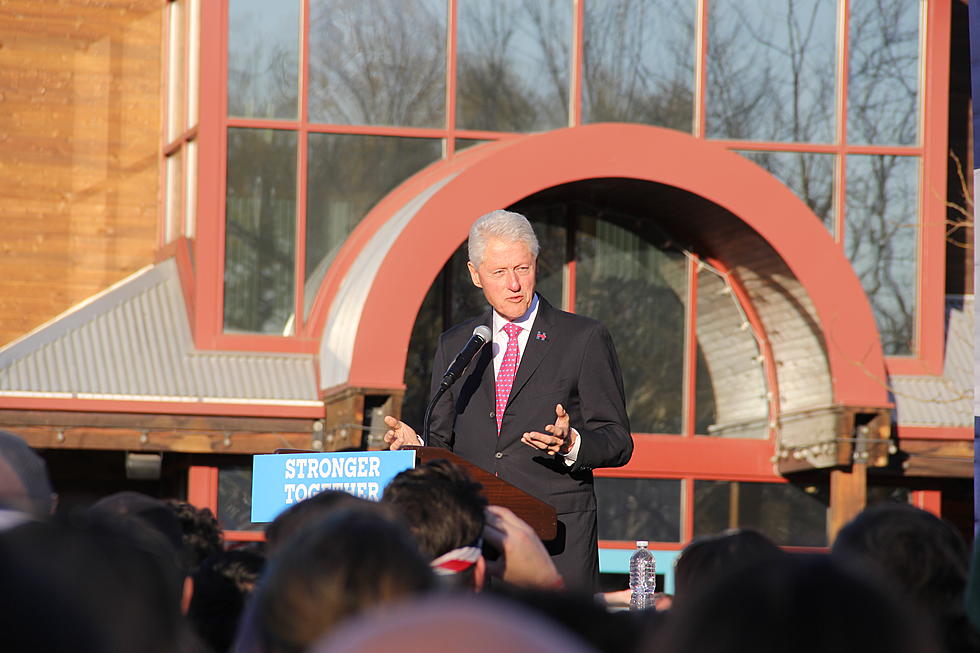 Bill Clinton Comes to New Belgium Brewery in Fort Collins [PHOTOS]
Madi Scruggs, TSM
With only days left to campaign, Bill Clinton stopped by Fort Collins to represent his wife, Hillary Clinton, and to gain more supporters for her possible presidency.
With the sun shining down on New Belgium Brewery's wide outdoor patio, the crowd packed tighter and anxiously awaited the former president's remarks.
Aside from Donald Trump's stop in Loveland at the Budweiser Events Center in October, Bill Clinton's appearance in Fort Collins made for one of the highest-profile political visits in Northern Colorado this election season.
The former president spoke on many issues, including immigration, the economy, and of course, Donald Trump. He also addressed the crowd about the possibility of having the first female president in office—a historic feat this election, since Hillary Clinton is the first female candidate to be officially endorsed by the Democratic Party.
As with any campaign event, opposing forces appeared as well. Several protesters lined up outside of the rally with signs addressing the Dakota Access Pipeline, an issue both candidates have been careful on addressing.
Supporters of Hillary Clinton also booed at a plane with 'Go Trump' painted on the wings that flew over the rally several times while Clinton was speaking, though Clinton did not let it deter his speech.
See all photos from the rally in the gallery above!