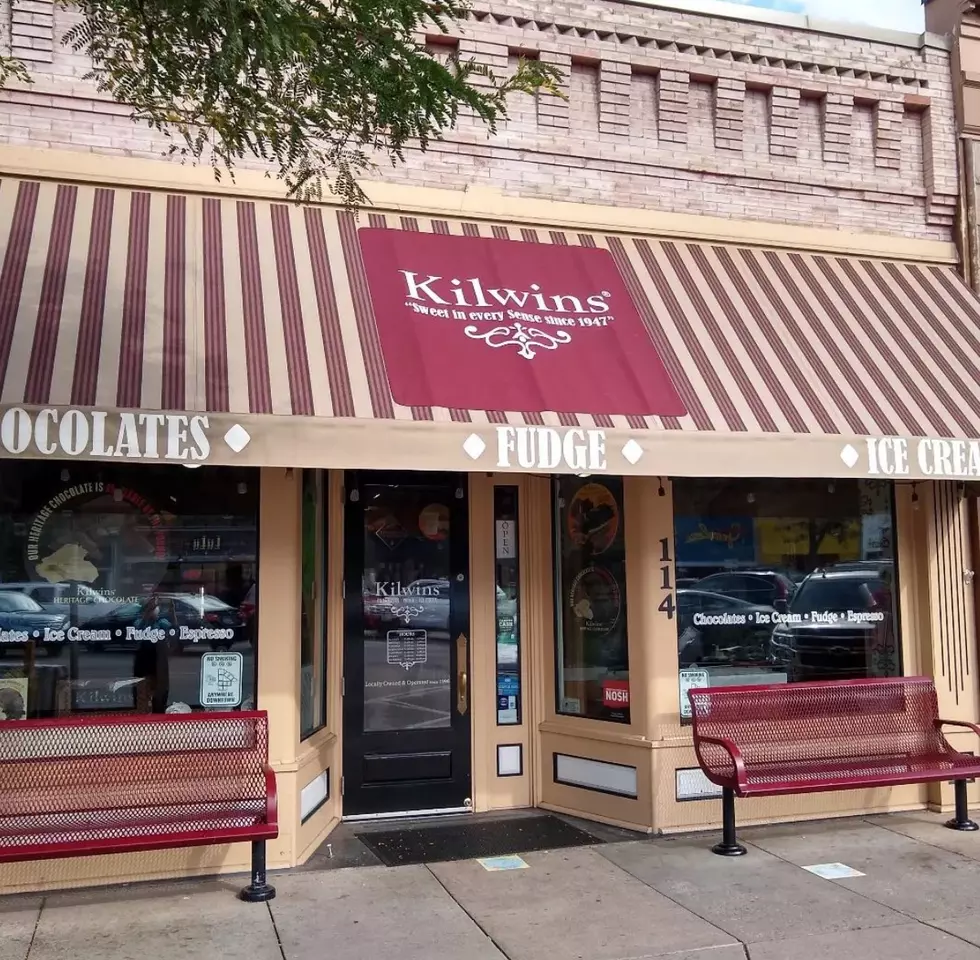 Another Old Town Fort Collins Staple Set To Close At The End Of August
Kilwins/Instagram
Say it ain't so; another Old Town Fort Collins staple - this time, a local spot that those with a  sweet tooth have been visiting over the last 20+ years - is set to close shop at the end of the month.
On Thursday (Aug. 4), the owner of Kilwins, a popular chocolate + ice cream shop that has been operating in Old Town Fort Collins since the 90s took to social media accounts to publicly share that the beloved store would be closing shop "after 26 years of sweet times".
Why is Kilwins Fort Collins closing shop?
According to the Coloradoan, Kilwins' Fort Collins current franchise owner, Nora Hill - who reportedly bought the store from Jack and Donna Vogt in 2007 - is set to retire.
While Hill initially had plans to sell the shop (located at 114 S. College Ave in Fort Collins) to a new franchisee, those plans were unsuccessful - primarily due to hardships that came as the result of the COVID-19 pandemic.
"Every step took longer than expected," Hill told the Coloradoan. After providing a favorable lease rate for decades, her California-based landlord raised the rent on her shop to market rate.
Beyond that, in the midst of trying to sell Kilwins off in an effort to give the beloved local shop an extended chance at life, three different contracts to sell the business reportedly fell through - all while Hill's franchise agreement with Kilwins expired at the end of June.
The Coloradoan said she didn't want to renew the agreement at higher prices when she was ready to retire.
"It was too big a risk," Hill said.
When is Kilwins Fort Collins set to close?
According to Hill, Kilwins will remain open until supplies are gone - as of Monday (Aug. 8), boxed assortments, ice cream cakes, and ice cream are all still available for purchase.
What's more? All of the shop's remaining merchandise will be sold for 20% off.
"We have a long history of supplying Fort Collins with high-quality sweets for celebrations, birthdays, and holidays," Hill said.
"It's been extremely enjoyable meeting all of our customers and sharing with them their celebrations and tragedies and helping people find enjoyment in treating themselves or the people they love with a high-quality product."
The Best Cinnamon Roll In The World Is In Fort Collins
After hearing about the hype, I finally checked out the oldest restaurant in Northern Colorado to see if its reputation held true.
10 Fort Collins Restaurants Highly Rated on TripAdvisor
Can't decide where to eat in Fort Collins?
Allow us to assist - Check out the top 10 highest-rated restaurants in The Choice City, courtesy of TripAdvisor.
50 Most Popular Chain Restaurants in America
YouGov investigated the most popular dining brands in the country, and Stacker compiled the list to give readers context on the findings. Read on to look through America's vast and divergent variety of restaurants—maybe you'll even find a favorite or two.