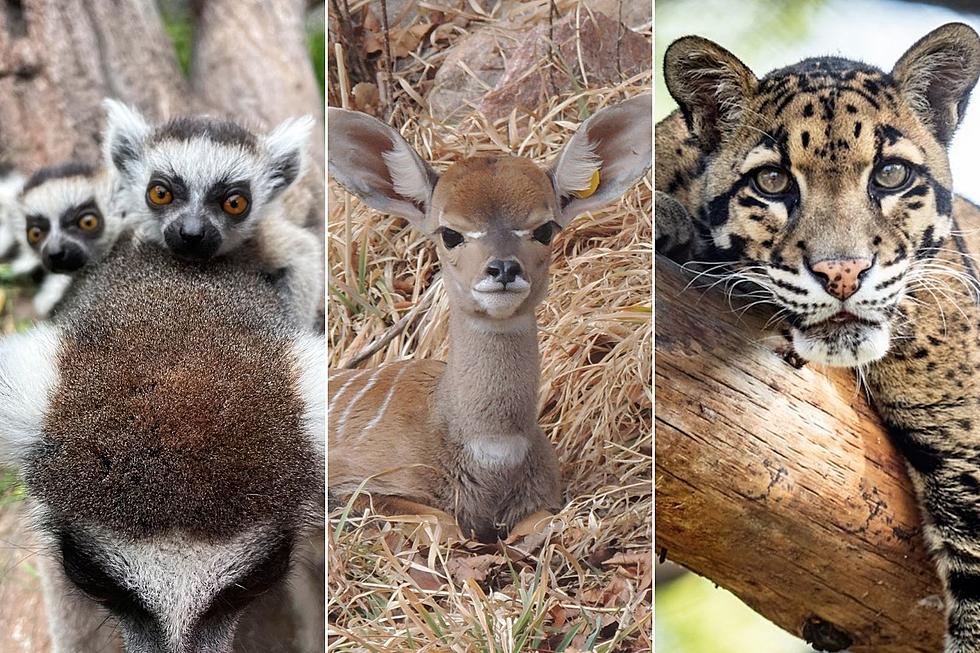 15 Adorable Animals at Colorado Zoos That Are Waiting to Meet You
Cheyenne Mountain Zoo/Denver Zoo/The Wild Animal Sanctuary via Facebook
Meet the 15 adorable Colorado animals at Colorado zoos that are waiting to meet you.
Colorado zoos and sanctuaries are home to lots of different species. We think all 15 of these animals are absolutely adorable and we'd love to meet every single one of them.
They'd love to meet you too, here are the 15 adorable animals that live in Colorado zoos or sanctuaries that can't wait to meet you.
15 Adorable Animals at Colorado Zoos That Are Waiting to Meet You
All of these absolutely adorable animals all live in zoos or sanctuaries in Colorado. Meet the 15 adorable animals at Colorado zoos that are waiting to meet you.
Amazing Pictures of Wild Horses of Sand Wash Basin in Colorado
Look at these amazing pictures of the wild horses of Sand Wash Basin in Colorado. There are 900 horses that live on the 160,000 acres of the Sand Wash Basin.
KEEP SCROLLING FOR MORE: More Stunning Photos of the Wild Horse in Colorado's Sand Wash Basin
The Sand Wash Basin HMA (Herd Management Area) is located in the northwest corner of Colorado, about 50 miles west of Craig, Colorado, and is home to over 800 wild horses. Scott Wilson is a Colorado photographer who was recently able to capture some amazing pictures of the herd.
Meet Bob the Colorado Bobcat Who Acts Like a Barn Cat
Bob the bobcat acts like a barn cat and lives with horses, dogs, and 10 Texas longhorns.