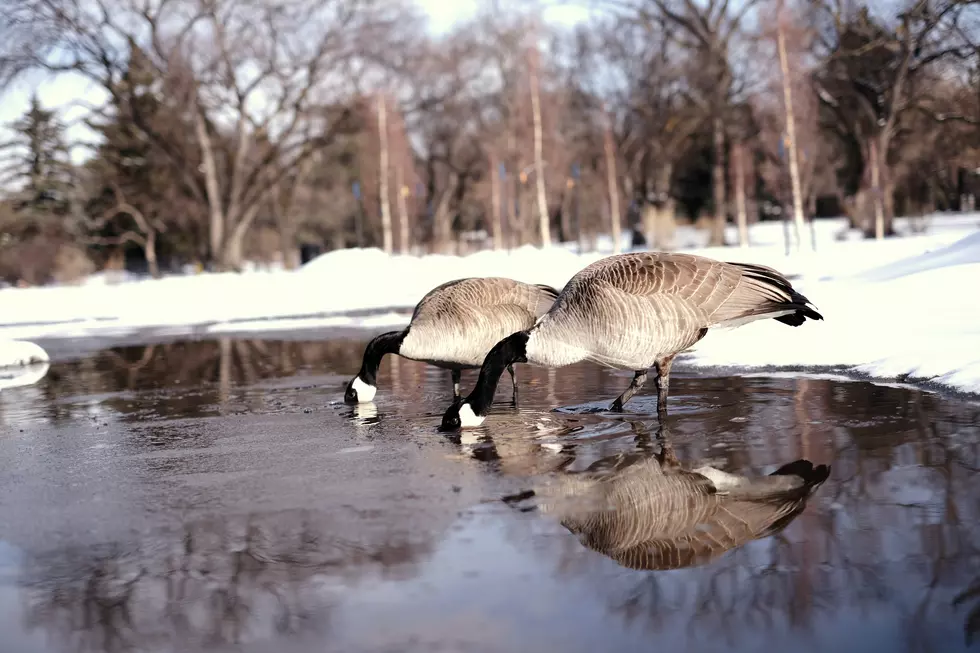 A Dozen Geese Found Dead at Colorado Park, Avian Flu Suspected
Photo by Mark Ocampo on Unsplash
If you've taken a stroll around Sheldon Lake at City Park in Fort Collins, Colorado, recently, it's possible you noticed something strange with the geese. Officials have confirmed at least a dozen geese were found dead at the lake.
Now is not the time to be feeding the ducks and geese. The public is being asked not to touch or retrieve any dead birds they find. This is being titled a "large mortality event," and officials are still working on a response plan.
Avian influenza was confirmed in Canada geese found in Larimer County by Colorado Parks and Wildlife earlier this month. CPW says, "once the virus is confirmed in a population, the agency usually doesn't retest because of the prevalence of the disease."
The Coloradoan reported that avian influenza "has claimed tens of thousands of waterfowl and hundreds of raptors in Colorado."
According to the Colorado Department of Agriculture, since "November 20, more than 2,000 snow geese near the towns of Brush and Fort Morgan in Morgan County have died due to an outbreak of Highly Pathogenic Avian Influenza."  A snow goose is a white goose that is a little smaller than the Canada goose we see most in Northern Colorado.
This disease is very easy to spread. Birds can pick it up from saliva, feces, and carcasses of other birds. This means all birds are at risk, from waterfowl to raptors to chickens.
It is very uncommon for Avian influenza to spread to humans, but it can spread to your animals. The CDC has guidelines about keeping your cats and dogs away from potentially infected birds.
The Avian flu has had a major impact on the cost of eggs that we are all dealing with. Colorado poultry farmers have lost over 6 million birds due to this outbreak.
The Top 11 Easiest and Prettiest Hikes Around Fort Collins
There are many great trails in the Fort Collins area that range from easy to hard in difficulty. Let's take an alphabetical look at the top 11 easiest and prettiest hikes to take in and near Fort Collins, Colorado.
7 Animal Shelters of Fort Collins