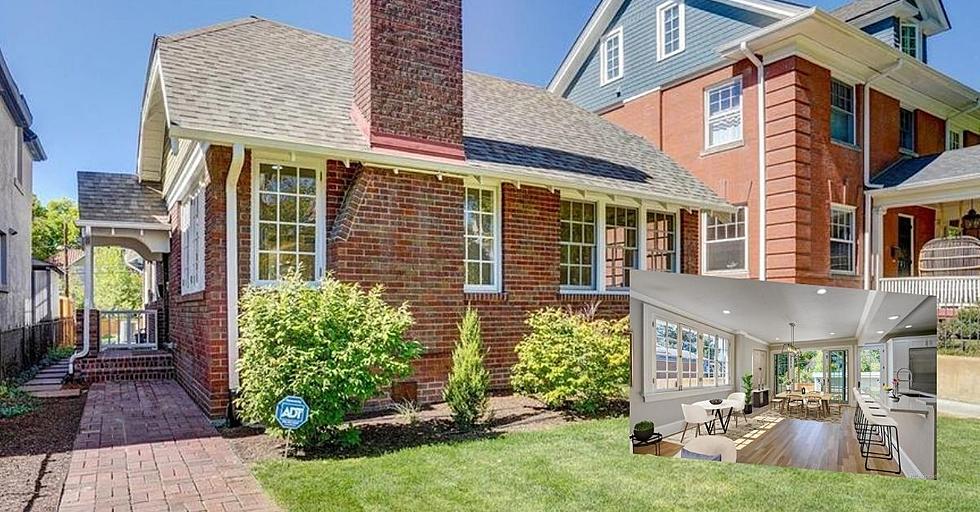 A $1.5 Million Denver House Appears Tiny But It's Actually HUGE
Ryan Maxwell Brokered by: Your Castle Real Estate
Do you know that saying "don't judge a book by its cover"? This phrase was meant for this Denver home. At first glance, you see the exterior of the home and it appears small. One would dare to call it tiny but is quite the opposite.
This Denver home located at 651 North Humbolt Street listed on Realtor for $1.5 million looks as if it might be able to fit a single bedroom, living room, kitchen, and bathroom in its four walls. You may be surprised to find out that the home's living space boasts a total of 3,137 square feet of living space.
Tiny Home in Denver is Anything But Small
At first glance, this Denver home on the outside looks small, but there is a lot of living space in these four walls.
The home was originally built in 1919 and has undergone a complete renovation down to the studs in 2020. A total of four bedrooms, three bathrooms, a gigantic kitchen, and not one, but two laundry rooms.
The centrally located home in Denver also gives you plenty of access that the Mile High City has to offer. Exploring and recreation can be done at the ever-popular Cheeseman Park located less than two blocks away from the home. The Cherry Creek Shopping Center is located less than two miles from this Denver home too.
According to Realtor's monthly payment calculator, a three percent down payment of $300k with a 30 year fixed rate loan of 3.135 percent would give you an approximate monthly payment of $5,870. This monthly payment approximates the principal, interest, property tax, and home insurance.
If you would like to find out more about this home located at 651 North Humbolt Street in Denver, you can see the listing HERE.
Source: Realtor
Colorado Restaurants Featured on 'Diners, Drive-Ins and Dives'
Old Town Fort Collins: Ten Years Ago, and Now
10 Movie, TV Actors That Lived in Colorado