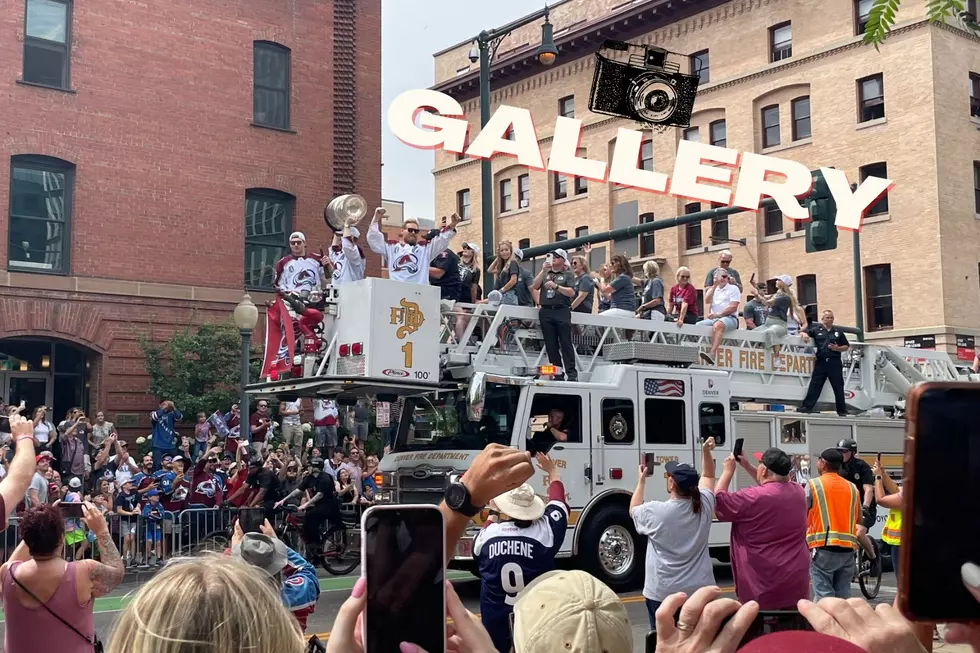 25 Awesome Colorado Avalanche Stanley Cup Parade Pictures
Big Rob TSM / Canva
Our Colorado Avalanche threw a huge party to celebrate their third Stanley Cup Championship, and we were on hand to grab some awesome pictures to share.
Pictures From Colorado Avalanche 2022 Stanley Cup Championship Parade
An estimated crowd of over one million people gathered around Downtown Denver to celebrate the Colorado Avalanche winning their third Stanley Cup. The Cup along with all of the players were on hand to give Denver its first championship parade since the Super Bowl 50 Parade in 2016. My son, youngest daughter, and some of our other radio pals were on hand to celebrate our three-time Stanley Cup Champions. It was a beautiful day in Denver, Colorado, and we got some great pictures of all of the action.
25 Awesome Colorado Avalanche Stanley Cup Parade Pictures
The 2022 Stanley Cup Champions, Colorado Avalanche, took over the streets of Downtown Denver on June 30th, 2022, to celebrate the team's third Stanley Cup Championship, and we were there for all of the action.
PHOTO FLASHBACK: Colorado Avalanche Win 2001 Stanley Cup Championship
The 2001 Stanley Cup Finals was a hard-fought series between the two top teams in the NHL. The series was extremely physical and would go 7 games - with the Avs having to win the final two games to win the title. Here is a look back at some great Colorado Avalanche history - and a closer look at that thrilling series.
FLASHBACK: Riots after Colorado Avalanche Win First Stanley Cup
The Colorado Avalanche won their first Stanley Cup back in 1996 and the celebration in Denver went from a fun party to a full-blown riot.