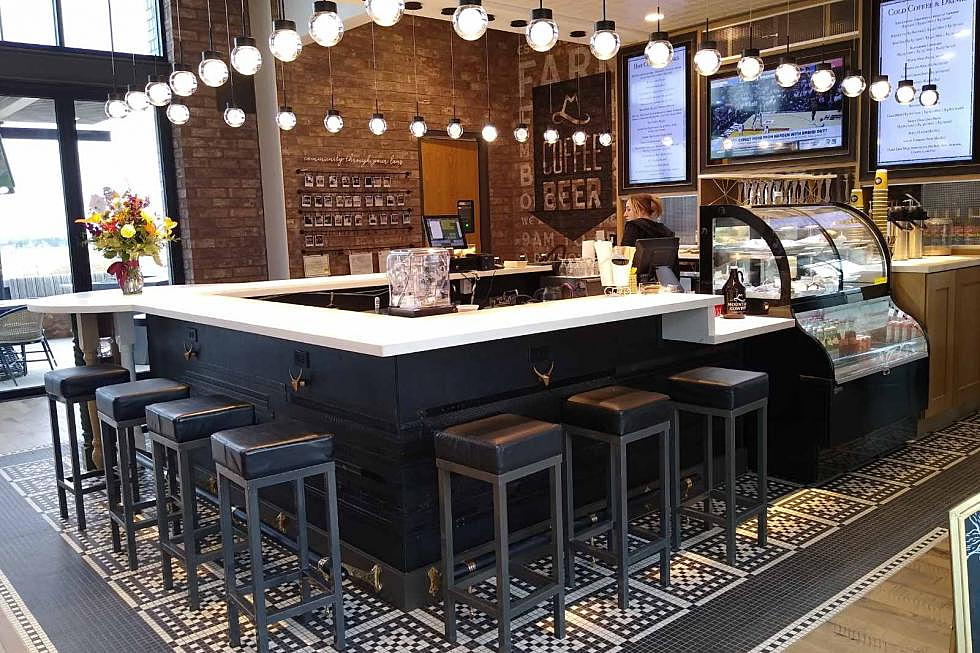 Look Inside Loveland's New Hip Brewery & Coffee Shop at 'The Hub'
TSM//Dave Jensen
The latest brewery in Loveland is the only one serving beer at 7 a.m., as it is also a great coffee shop. Say 'Howdy,' to Mountain Cowboy Brewing.
My friends and I discovered Mountain Cowboy's fist location in Frederick, Colorado, a few years ago while out disc golfing. I thought it was a very cool place: A great atmosphere where you could get a pint of beer, or a cappuccino. Now that they've opened their second location, in Loveland, Colorado, I wanted to check it out.
Kinston, currently under construction, is a new community development east of the Promenade Shops at Centerra. One thing that they have completed, is the 'Hub' which is where you'll find Mountain Cowboy.
To get to the 'Hub,' take Centerra Parkway north, passed the north entrance to the Promenade Shops; make the second right after going under the Union Pacific Railroad tracks, and you'll see the big building. Don't head over on Mondays, both Mountain Cowboy spots are closed on Mondays.
The nice 'horseshoe' bar stands out as you walk in. You can probably get about a dozen folks around it, enjoy a pint or a latte. The lights above the bar a very interesting, in my opinion.
Check underneath the bar for an outlet an a neat way to hang up your coat:
Mountain Cowboy opens at 7 a.m. and they do indeed server their beers starting at that time.
Of course, you can have a house-roasted coffee drink, as well.
Be sure to check out the flooring:
They have tasty treats available.
You can also get some of their tasty beer to go.
You can grab a quiet moment alone at Mountain Cowboy.
There is also many places to gather as a group, however.
The outdoor patio is large and captures a lot of the sun, with a southern exposure.
A fun 'You are Here' sign.
I can see many gatherings with friends at Hub and at Mountain Cowboy, especially as the development really begins taking shape.
More on Colorado Beer: The Flagship Beers of the Fort Collins Craft Brewers
Fort Collins has more than 20 craft breweries, each with their own 'style.' These are their 'Flagship' or 'Signature' beers.
More on Loveland: Inside the New Mexican-Irish Bar in Downtown
Why have only 'some' fun, when you can have TWICE the fun!
The 13 Greatest Outdoor Concert Venues in Colorado