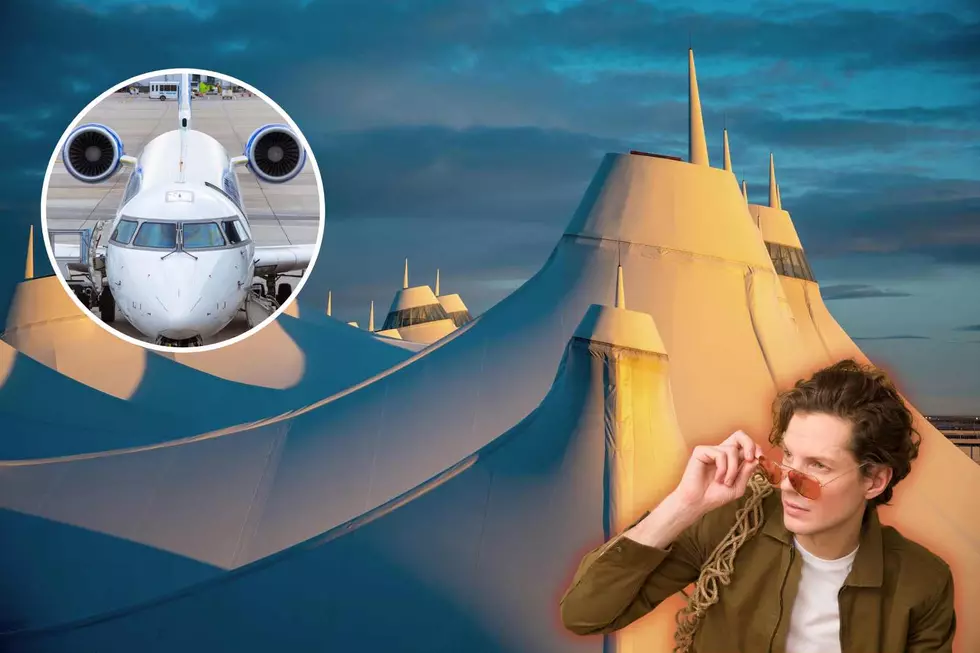 Why 14 Planes at DIA Had the Same Weird Problem on February 16, 2007
joshua-sukoff on Upslash, Canva.com
Flying is listed as the safest way to travel, regardless of the accidents we hear about, but what if you were at the airport and heard about all these planes having the same problem. Would you cancel?
Not just one, not just a couple. Not just a few. Over one dozen planes at Denver International Airport in Colorado. If I were a pilot, a crew member, or a passenger, I would have been on high alert wanting to know what was going on. Having happened only six years since 9/11, I'll bet many were nervous.
The thing to know, is that those windshields on airplanes that you'll find at DIA are very strong. They have to be able to withstand things like bird strikes and such, flying through the air that the plane is traveling through. So, for this many windshields to just "crack" like a spiderweb, was very weird.
IT ALL HAPPENED DURING THE AFTERNOON THAT DAY
The day was Friday, February 16, 2007. A chilly day in Denver, A chilly day, but not very cold. Denver would see a high of 40°, coming off a low in the morning of 30°. With it being "not freezing" that afternoon, it would rule our that "winter" caused the issue. Though it was windy that day.
According to SimpleFlyying.com, the first plane went out at around lunchtime that day; right after takeoff, the co-pilot's (the First Officer) side of the plane's windshield cracked. They returned to DIA.  In the end, 14 planes that had left DIA had windshields that cracked.
WHAT WAS FINALY DETERMINED TO HAVE HAPPENED?
Technically, while the weather was OK for flying, earlier in the week, the airport had put down sand. There was also construction going on in the area, also kicking up dirt and sand. They finally come to the believe that the sand/dirt getting whipped up by the strong winds that day "pitted" the windshields of all the planes that were parked in that are of DIA.
It's just one of those crazy DIA stories..
Explore Denver International Airport + Conspiracies
An employee of Denver International Airport debunks many of the well-known conspiracy theories.
Five Most Unique and Strange Places in Colorado
When you think of Colorado, you don't necessarily think of alligators, castles or UFOs. However, there are places that incorporate all of these things and more. Here are the five most unique and strange places in Colorado.
12 Strange Things You See on the Side of the Road in Colorado
Colorado is loaded with some pretty interesting roadside attractions. Check out the wonder of Bishop Castle, the largest fork sculpture in America, an 18-ton hotdog, a UFO watchtower, and even a statue of a headless chicken. Scroll on to check out 12 of Colorado's strangest roadside attractions.