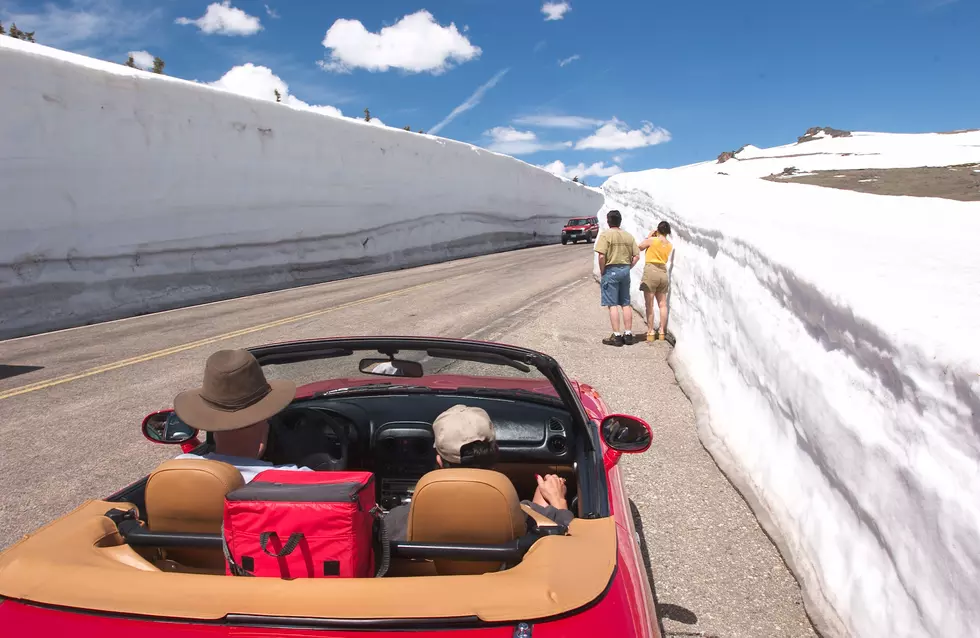 What's the Snow Like on Trail Ridge Road? Deep, Very Deep
Getty Images
We've had decent snowfall this year on the Front Range of Colorado. In fact, Denver recorded its snowiest winter in 37 years this season. The snow may be long gone for us living at around 5,000 feet, but the Rocky Mountains are still covered in snow.
Trail Ridge Road in Rocky Mountain National Park is the highest continuously paved road in the United States at 12,183 feet above sea level. As you would imagine, Trail Ridge Road is still covered in snow. Many feet of snow.
Rocky Mountain Conservancy posted a photo on their Facebook page taken by Ross Sherwood show the large amounts of snow still lingering in the high country. The photo taken on Trail Ridge Road shows a snowplow being eclipsed by a giant wall of snow.
Needless to say, it's probably going to be a few more weeks until we are able to hear the news of Trail Ridge Road officially opening for the season. I personally have never been up Trail Ridge Road within a couple of weeks of the opening date. I think This year I may have to make a special trip as I would like to see some of these walls of snow before they all melt away for the season.
Source: Rocky Mountain Conservancy Facebook 
The Most Dangerous Animals in Colorado + Why They're Dangerous
Photos: 10 Reminders to 'Leave No Trace' in Colorado
5 Oldest Fort Collins Restaurants