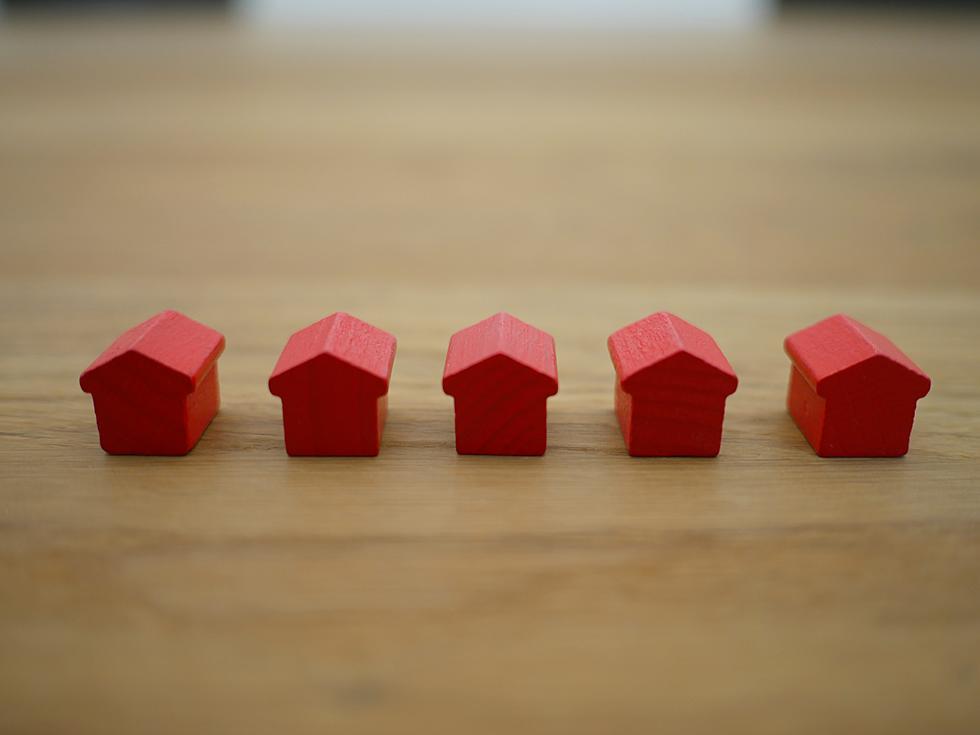 What a Built-to-Rent Neighborhood Could Look Like in Fort Collins
Unsplash, Tierra Mallorca
Renting a home isn't a new concept. Most of us have done it at one point or another in our lives, certainly as we're just getting started with adulthood. And especially in college towns like Fort Collins, renting a single family home instead of an apartment or condo isn't a foreign concept, either.
But what about an entire neighborhood of detached, single family homes that feels like a more traditional neighborhood but are only for rent, managed much like an apartment building or condo complex? Perfect for people just starting out in life like college students, or downsizing for retirees, these communities offer the amenities of your own house without the commitment of owning one.
It's a relatively new concept called a "Build-To-Rent Community" that popped up nationally about a decade ago, but has grown significantly in the last handful of years as the path to home ownership has gotten rockier for people without the necessary buying power. In fact, 2022 is forecast to see double the number of these units built across the United States than all of last year.
The Coloradoan reported that one such community is on the agenda for an April 21st Planning and Zoning Commission meeting in the City of Fort Collins, which would be the city's first. They also reported another of these communities is in the works in Loveland, called Villa Terra.
Two years ago, builder DR Horton proposed the first Build-To-Rent Community be included in The Enclave at Redwood project in north Fort Collins. In addition to four, six and eight unit buildings, the plan also calls for single family homes to be built in clusters around the neighborhood, with no property lines and not available to purchase. Instead, they would be managed by a community property manager, much like an apartment complex.
Back when the idea was first pitched in 2020, a spokesperson for DR Horton clarified that these would not be apartments or tiny homes, but actual detached properties and compared them to NexMetro projects Avilla at Buffalo Run in Denver and Avilla at Prairie Center in Brighton.
NexMetro was founded in 2012 and has pioneered the Build-To-Rent concept across the United States, with close to 30 communities either already open or coming soon. Their website aptly states: "Rents Like an Apartment. Lives Like a Home."
Since their projects in Denver were referenced as what this new DR Horton development on the planning docket in Fort Collins might look like, you might be wondering what to expect if the planning is approved next month.
Here's what Avilla at Buffalo Run looks like, courtesy of RentCafe.
Avilla at Buffalo Run - Commerce City, CO
Here's what a community like this could look like in Fort Collins and Loveland, if plans are approved to proceed. Developers have specifically referenced this community as an example of what could be built in Northern Colorado.
As described on the NexMetro website: Avilla Homes neighborhoods feature neighborhood living and new homes with upscale features, spacious indoor/outdoor living areas, in desirable locations, and maintained by a professional management company - with no mortgage payment.
Residents experience a lifestyle featuring single-story, detached homes with open floorplans, 10-foot ceilings, high end finishes, private backyards and front porches - all within a beautiful gated community.
Rent this Colorado Residence that was Featured on TV's Tiny House Nation
TinyDenCo is a chic tiny home in Denver, Colorado.