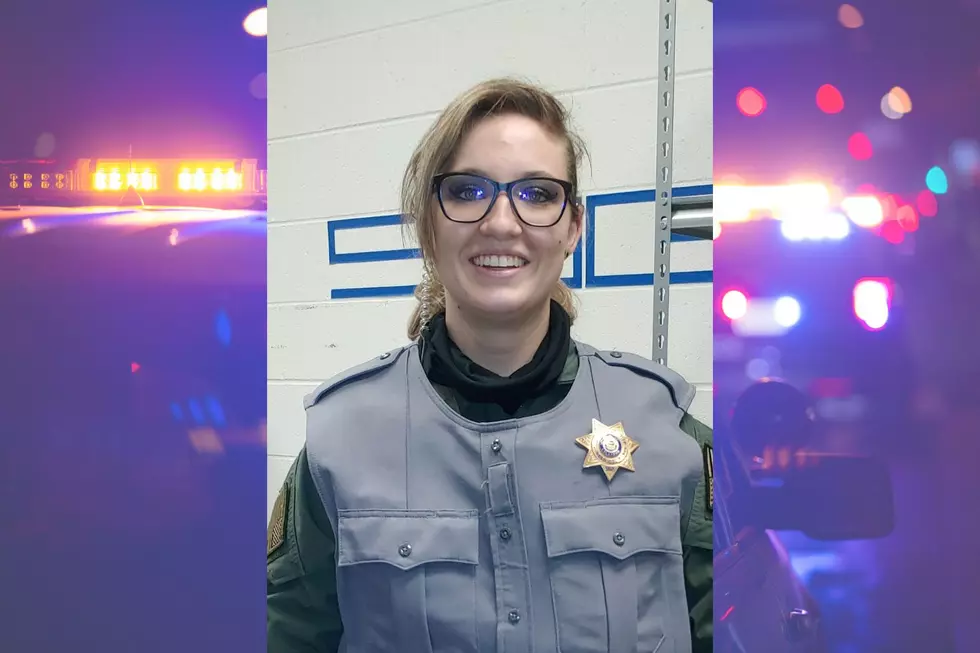 Weld County Deputy, Just Shy of 25th Birthday, Killed in Hit and Run
Weld County Sheriff's Office // Facebook
The Weld County Sheriff's Office (WCSO) is mourning the death of one of its deputies.
WCSO initially reported the incident in a Sunday (Sept. 18) Facebook post, stating that a hit-and-run collision between a white van and a motorcycle occurred around 5:30 p.m. north of Greeley, leaving the motorcyclist dead.
In a separate post, Weld County Sheriff Steve Reams confirmed that the crash victim was 24-year-old WCSO Deputy Alexis Hein-Nutz.
"Alexis was a hard worker, a caring deputy, and a positive force for our agency. I share in my deputies' grief and in their anger over her senseless and tragic passing," said Sheriff Reams in the post. "She joined our ranks at the age of 21 and was one week away from celebrating her 25th birthday."
He clarified that Hein-Nutz was riding her motorcycle to work when the white van crashed into her. The van driver "made no attempt to provide Alexis aid" and fled on foot to a nearby cornfield.
Sheriff Reams identified the driver as Octavio Gonzalez-Garcia. Based on evidence found at the scene, investigators believe Gonzalez-Garcia, who is around 37 or 38 years and living in the U.S. illegally, was under the influence at the time of the incident.
Officers from multiple agencies are still attempting to locate Gonzalez-Garcia, who WCSO describes as "a slightly heavy-set Latino man in his 40s and standing about 5 feet 7 inches tall." Police last saw him wearing a dark blue shirt, jeans, and white shoes.
WCSO is asking residents near AA Street and Weld County Road 37 to Weld Road 29 and Weld Road 72 to check their security cameras for suspicious footage recorded between 5:30 p.m. on Sunday and 2 a.m. on Monday (Sept. 19).
If you have any information about this case, contact WCSO at (970) 356-4015 or Northern Colorado Crime Stoppers at 1-800-222-TIPS (8447). You can also submit a tip online here.
"We are confident we will catch Gonzalez-Garcia with your help," said Sheriff Reams. "For now, we ask the public to give the Hein-Nutz family and our deputies space to grieve."
WCSO is taking donations for the Hein-Nutz family through their non-profit, the Weld County Sheriff's Office Posse. You can mail tax-deductible contributions to the WCSO Headquarters at 1950 O Street in Greeley.
PHOTOS: Worst Northern Colorado Crashes In Last 5 Years
5 Most Dangerous Intersections in Fort Collins