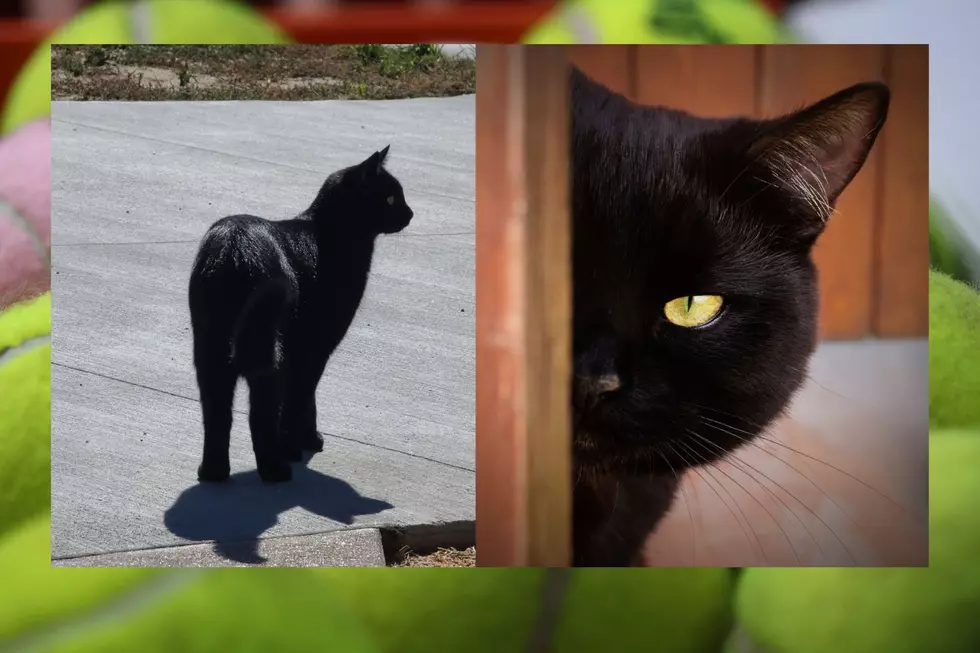 Watch This Black Cat Fetch Like a Dog, Colorado Cat Has Tricks
Tiffany Day
Playing fetch may seem like something that's for dogs only, but there's a Colorado cat that would like to challenge that notion.
Meet Lokie, a 1-year-old black cat that lives south of Denver. Watch how happy he is to fetch the small ball his human throws down the driveway for him.
With the help of a quick google search, YouTube, and social media, we can see many cats that can fetch, but it's still scarce. I have owned over 10 cats in my life and none of them thought about bringing that ball back to me.
I will say out of all the stories I read and videos I saw, the cats on the internet that could fetch, were indoor cats. This little guy is an outdoor cat that can tune out the birds and get that ball. So cool!
Let this story remind you, you can't judge a cat by its color. Black cats(and dogs) are most overlooked at animal shelters. Of course, there's all the superstition around black cats that doesn't help. In my experience, the most spirited, fun cats to be around were black or orange. Halloween cat colors, hmm.
There are lots of black cats and other colors too waiting for adoption right now in Northern Colorado at Animal Alliance and at Larimer Humane.
October 27 does happen to be National Black Cat Day, yes, just days before Halloween.
The Ten Best Brunch Spots in Fort Collins, according to Reddit Users
Not lunch, not breakfast... it's the best of both worlds! And delicious!