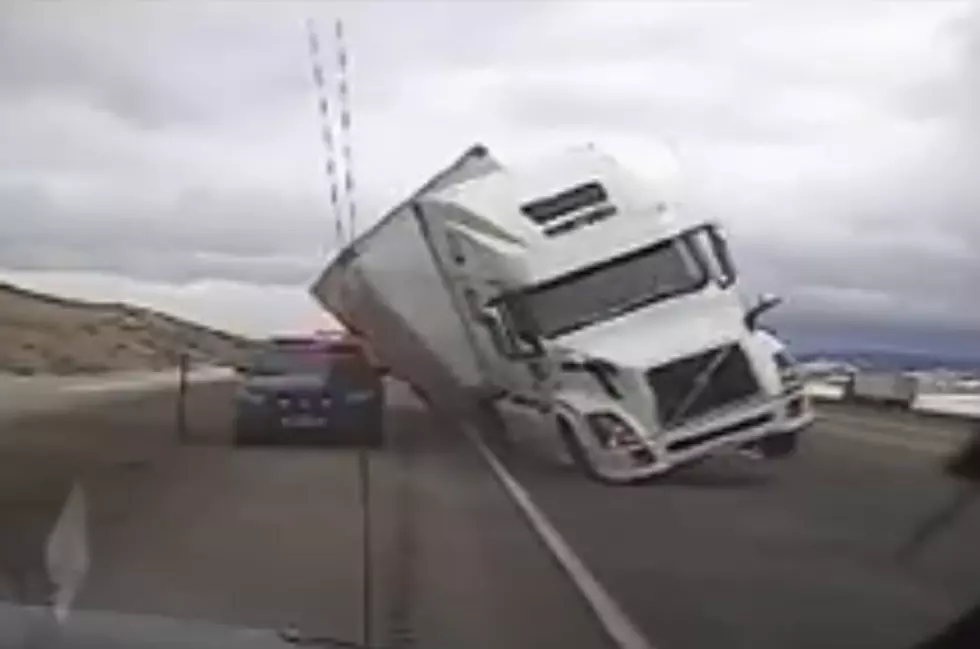 WATCH: That Time the Wyoming Wind Blew A Truck Onto A WHP Car
Wyoming Highway Patrol via Facebook
This video is a few years dated, but recent events have brought it back to the forefront.
In 2017, Wyoming State Troopers were on the scene of a crash on Interstate 80 near Elk Mountain when the Wyoming wind caused another crash.
According to a video released from the incident in February that year, all troopers were out of their patrol cars assisting others and were not hurt when a tractor-trailer blew over directly onto a Highway Patrol vehicle.
Thankfully, none have been reported to have blown over on any official vehicles.
Here are 50 of your favorite retail chains that no longer exist.