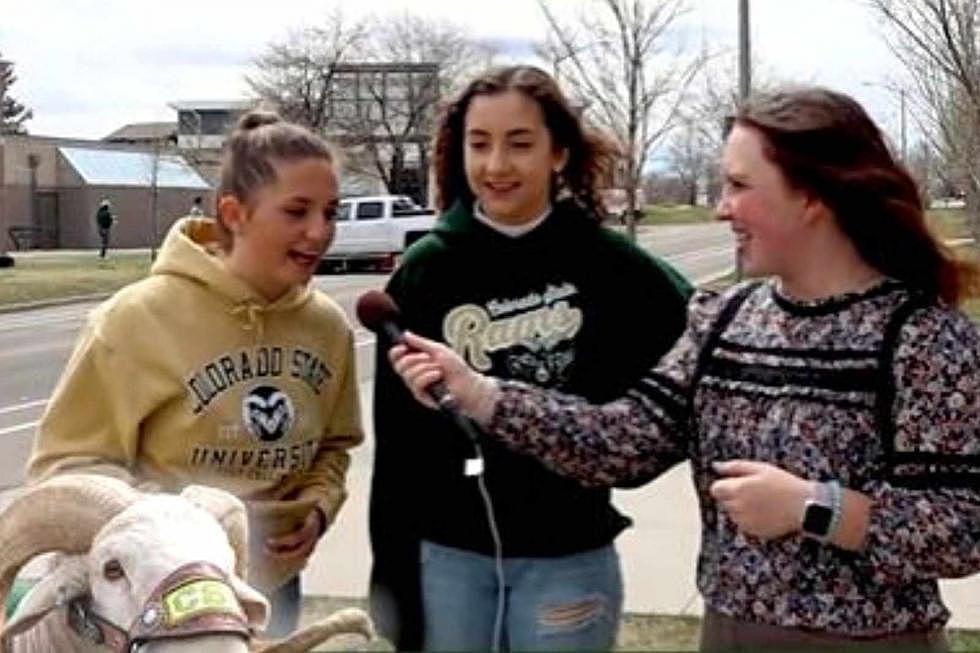 Watch CSU Students and Fans Try to Answer 3 Questions About CSU Football
Twitter/@madelinecdavis_
Just because you're a Colorado State University student or a CSU fan does not mean that you should know everything about the football program. These people were given three questions. Take a look at how they did.
Before the annual Green and Gold football game at CSU on April 23, a CSU student studying Media and Journalism Communications went out to quiz students and fans about the football program. Her video featured 11 people and three questions.
LET'S TAKE A LOOK AT THE QUESTIONS AND THE CORRECT ANSWERS
Question One:  CSU's mascot, Cam the Ram - What does "CAM" stand for?
Cam the Ram dates back to 1946 when they held a naming competition for the school's mascot. The winner came up with "CAM" by using the school's name at that time: Colorado Agricultural and Mechanical College. CAM.
Question Two:

  What year was the first CSU Football game?
The first Rams football game was played in Longmont on Jan. 7, 1893, against Longmont Academy. It's not clear who won that game. 
Question Three:

  What is the name of the new Head Coach Jay Norvell's offense?
In December of 2021, Norvell was introduced as Colorado State Football's 24th head coach, coming from the University of Nevada, Reno. While coaching the Wolfpack at Nevada, Coach Norvell coined the term "Air Raid" and has brought that with him to Colorado State University football.
HOW DID THE CSU CONTESTANTS DO?
I would say it was a "mixed bag" of right and wrong answers. Some that were wrong had good guesses; others had answers that were just silly (Coach Norvell's offense, for example.)
Take a look:
Some Missed Those Questions.. Lots of People Miss These 30 Fort Collins Restaurants
10 Cool Things to Check Out at the CSU Spur Campus
CSU's Spur campus incldues three educational buildings: Vida, for programs in animal and human health; Terra, for food and agriculture; and Hydro, for water.
Stunning Pictures of the Wild Horses of Sand Wash Basin
The Sand Wash Basin HMA (Herd Management Area) is located in the northwest corner of Colorado, about 50 miles west of Craig, Colorado, and is home to over 800 wild horses. Scott Wilson is a Colorado photographer who was recently able to capture some amazing pictures of the herd.