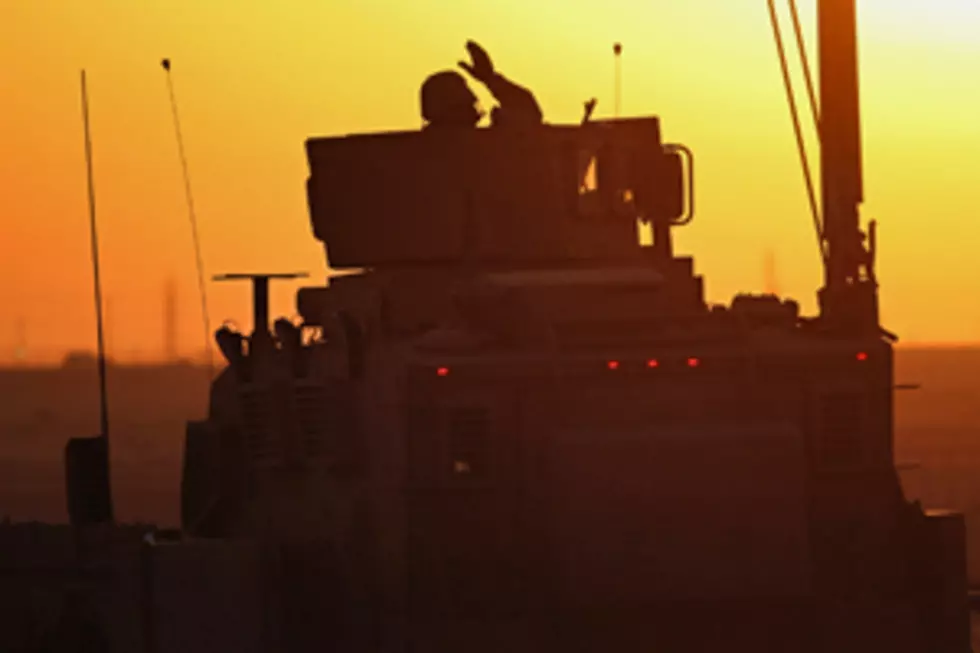 War Ends: Last U.S. Troops Leave Iraq
After nine years of a deadly and controversial war, the final U.S. troops have crossed the border into Kuwait early this morning, leaving Iraq behind. America had 239,000 men and women in uniform stationed in more than 500 bases sprinkled throughout Iraq at the peak of the war. Another 135,000 contractors were working in Iraq.
The United States will still maintain a presence in Iraq: hundreds of nonmilitary personnel, including 1,700 diplomats, law enforcement officers, and economic, agricultural and other experts, according to the State Department. In addition, 5,000 security contractors will protect Americans and another 4,500 contractors will serve in other roles.
The quiet U.S. exit, shrouded in secrecy until it occurred, closes a war that was contentious from the start and cost the nation more than $800 billion.
President Barack Obama, who had made a campaign promise to bring home American troops, reflected on a greater cost as Sunday's exit made good on his word.
More than 4,500 U.S. troops were killed in Iraq; more than 30,000 wounded. In all, 1.5 million Americans served their nation at war.