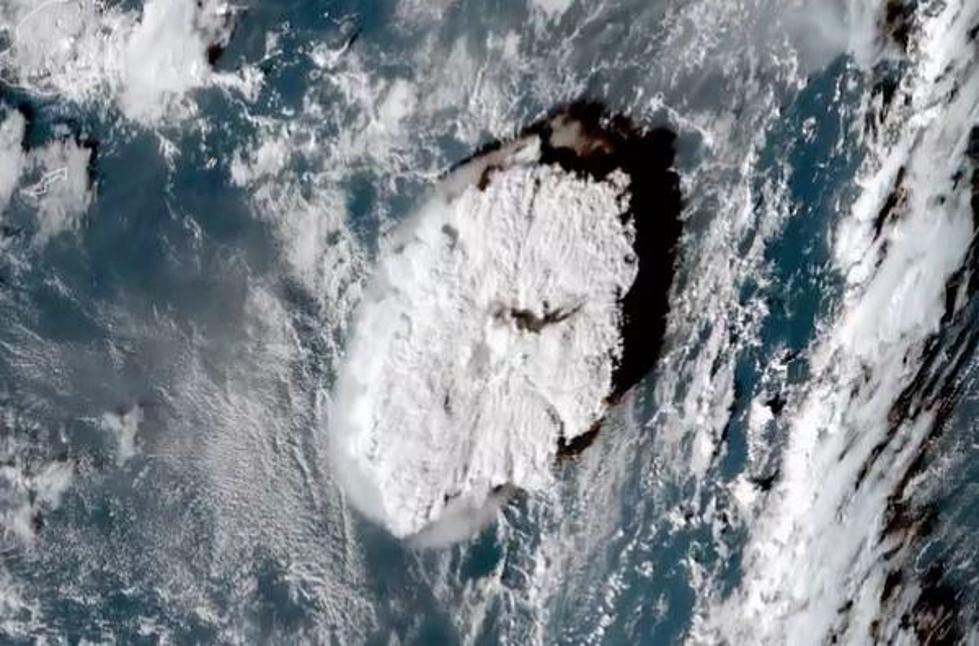 Volcano Shockwave Hit Colorado On Saturday. Did You Feel It?
NWS Twitter Screenshot
Volcano eruptions aren't something we talk about too much in Colorado. A shockwave from an erupted volcano passed through Colorado and most didn't even notice.
Volcano Shockwave In Colorado
I didn't feel it, did you? According to our partners at Denver 7, there was an undersea volcano eruption close to Tonga and its shockwaves made their way through Colorado on Saturday morning. The National Weather Service in Boulder also confirms the report. I remember seeing a friend in Los Angeles post that his city was under a tsunami advisory which, as you could imagine, isn't all that common in that area. The reason for that advisory across the entire west coast was caused by this volcanic eruption.
If that chart that the National Weather Service in Bounder tweeted out isn't crazy enough, here's another tweet they sent out with this quick video footage of the volcano eruption from one of their satellites.
I've lived in Colorado my entire life and don't know that I remember a whole lot of volcanic action happening in our state. Obviously, things like this can happen, I just don't recall anything major enough that sticks out in my mind. This particular shockwave isn't one that caused too much commotion, as most, myself included, didn't even realize it had happened. We also have the occasional earthquake aftershock as well but I don't recall ever being a part of one of those either. Earthquakes are something that keeps me from relocating to a place like California, but we're right in the danger zone for at least one volcano so maybe I need to re-think my "stay in Colorado" strategy too.
Take a Peek Inside This $1.7 Million Timnath Home
Check out this Timnath home that has been recently listed for $1.725 million.